The Ribat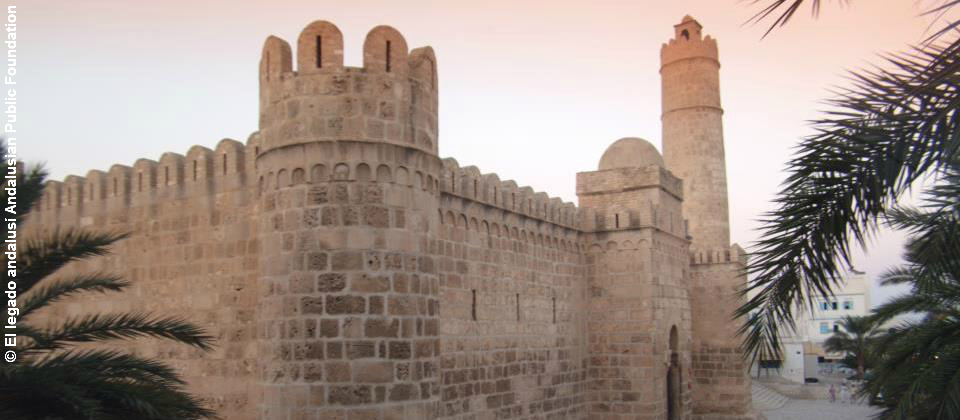 This military and religious fortress dates back to the 8th century. The watchtower was built in 821 AD by the Aghlabid emir Ziyadat Allah. The construction, built in stone, has a square plant of 36 meters on each side. The beautiful round minaret inspired by the Abbasid models, stands out among all its towers.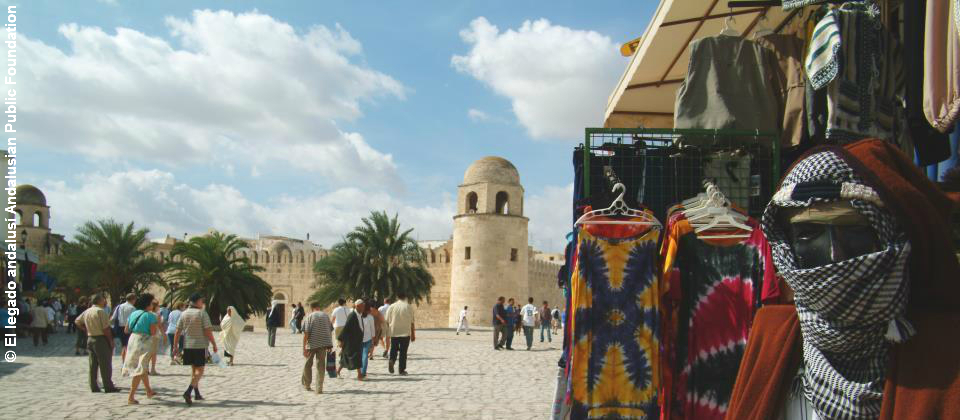 In 1968, the Ribat was restored to its original appearance. Ambassador Alfonso de La Serna describes it as follows: The Ribat of Sousse, probably the oldest in North Africa, is a huge building, beautiful and simple at the same time. It presents straight severe lines and massive architecture. Located a few steps from the Grand Mosque, it easily attracts the eye of the visitor. It was built by an Abbasid governor, although its foundation probably dates back to 790 AD. This perfect solidly built structure is consequently easily defended from all sides. The tower standing and dominating the seashore gives an impression of great elevation.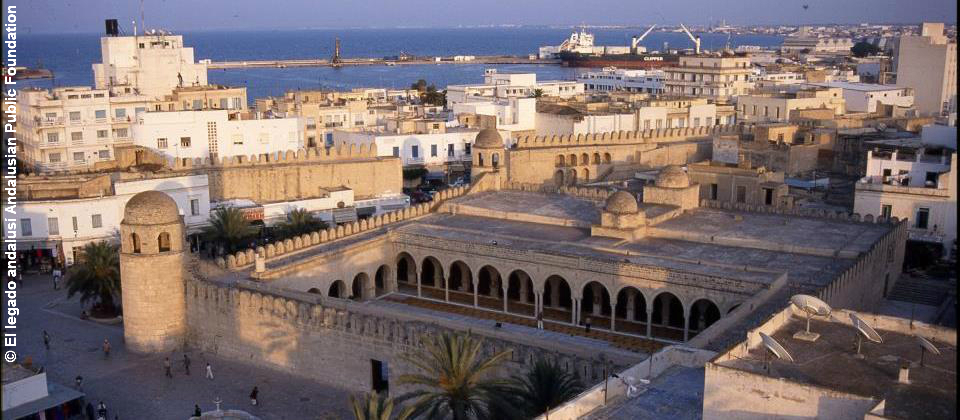 The Grand Mosque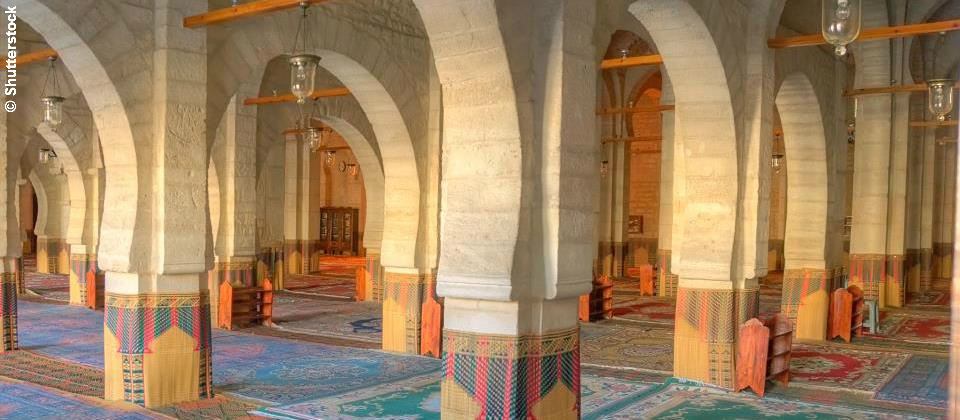 It was built by the Aghlabid Emir Abu l-Abbas Mohamed in 851 AD. Its rough stone walls crowned with merlons and large round towers at the corners make it look like a fortress. In fact, it was part of the defensive system of the city as well as the Ribat and the walls. It is distinguished by the absence of a minaret, so the call to prayer is made from the tower located in the north-west corner. A few years ago this tower was the subject of successful restoration works.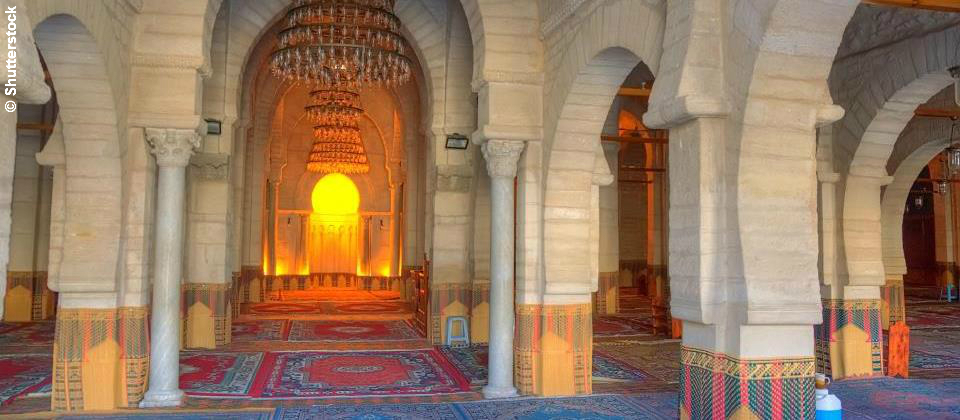 The Kasbah
The Kasbah was built in the 9th century, although it has been restored over centuries. It is home to monuments of major importance, among which the imposing Khalef tower, built by the Aghlabids in 859 AD. It is 30 meters high and from its top, visitors can get a panoramic view of the entire city and its hinterland. At the time when it was built, it had a noticeable defensive character, as from above the coast could be perfectly dominated.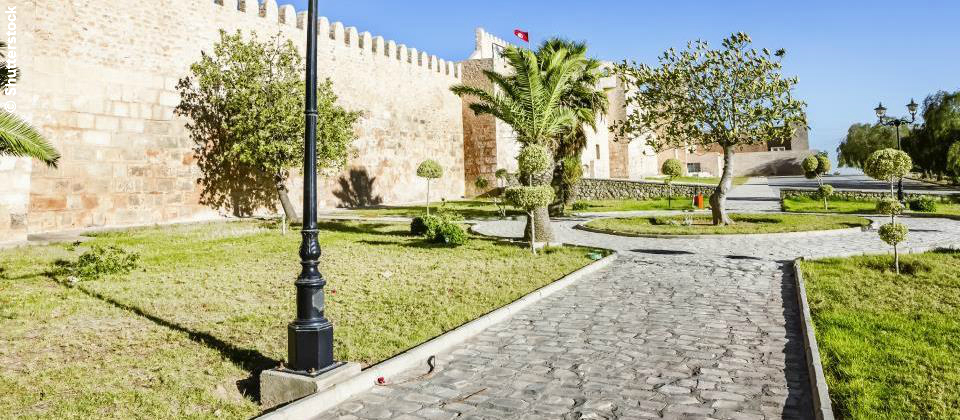 Located inside the Kasbah, the Museum is home to a beautiful collection of Roman mosaics and to Punic steles exhibited in a nice garden. The fortress is located on the north-west corner of the walls surrounding the city of Susa, which were also built in the same period.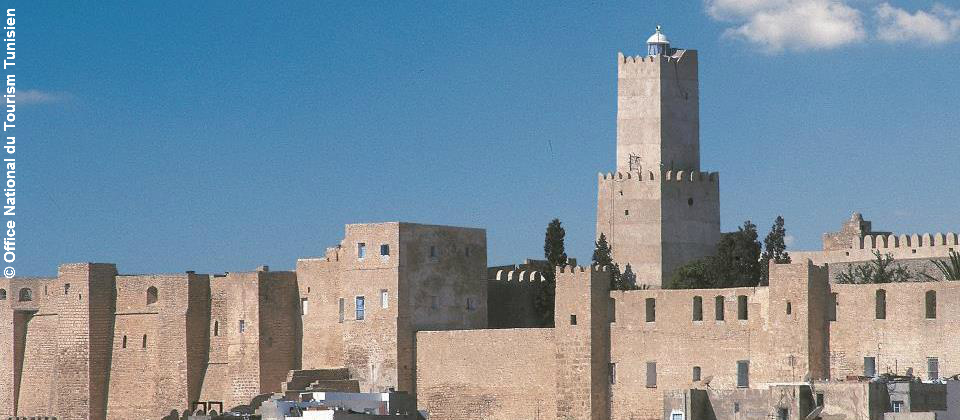 The Medina is also famous for its souks. They are very lively and they offer the opportunity for discovering all kinds of traditional handicrafts.
The Catacombs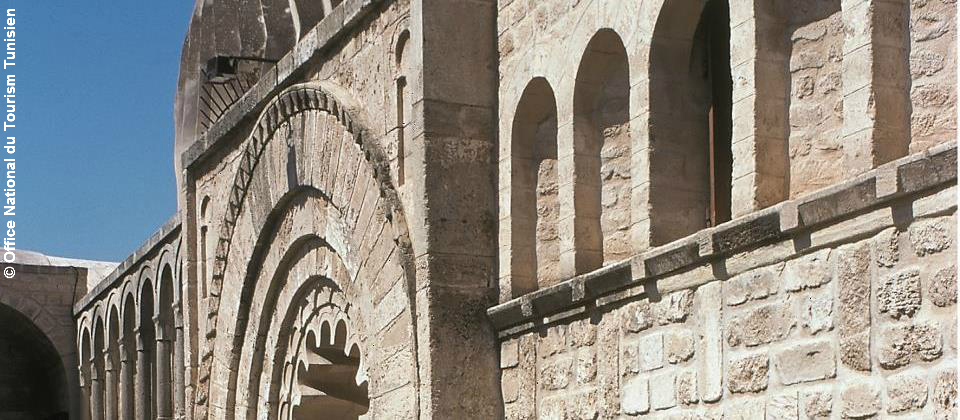 Located around 2 kilometers from the city center, they are dug underneath the city. This five- kilometer site contains 240 burial galleries which were used between the 2nd and 4th centuries AD. They are very well preserved and they add to the city's historic treasures.