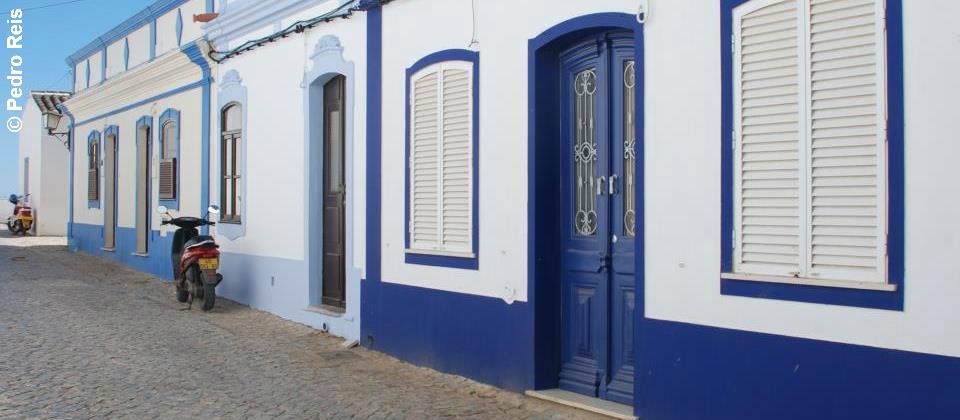 Cacela Velha, in the municipality of Vila Real de Santo António, is a small village of farmers and fishermen with one-storey whitewashed houses, a magnificent viewpoint over the sea and vast beaches along the Ria Formosa (estuary), which amazes everyone by the beauty of its landscape.
Inhabited by the Romans, it was an important village linked to fishing and fish salting.
Cacela Velha, the Islamic Qast'alla, a village well defended by a fortress, is quoted –in Arabic sources– sometimes as being a medina and others as a hisn (rural fortification). However, it is certain that during the Umayyad period, between the 10th and 11th centuries, it was already an urban nucleus of some importance, dominating a territory that roughly corresponded to the ancient Roman city of Balsa.
Cacela Velha was probably raised to the condition of main leeward Umayyad iqlim, with a territory that stretched through the lands of the coast up to the river Guadiana.
Still in the 10th century, the Mozarabic Bishop of Ossónoba, Julian, was buried there, more precisely at the Sítio da Fonte Salgada, as evidenced by the tombstone, which denotes the continuity of Christian worship under the Umayyad domain.
After the Christian re-conquest, Cacela became a village thanks to a Charter granted by King D. Dinis in 1283.
The progressive silting of river Pedra Alva, which runs nearby and the formation of the Ria Formosa set of dunes, pushed Cacela away from the sea and maritime activities, thus contributing to the decrease of the population. The 1755 earthquake devastated what little was left of the village, which justified the loss of its status of village and its subsequent integration into Vila Real de Santo António, as decreed by Pombal.