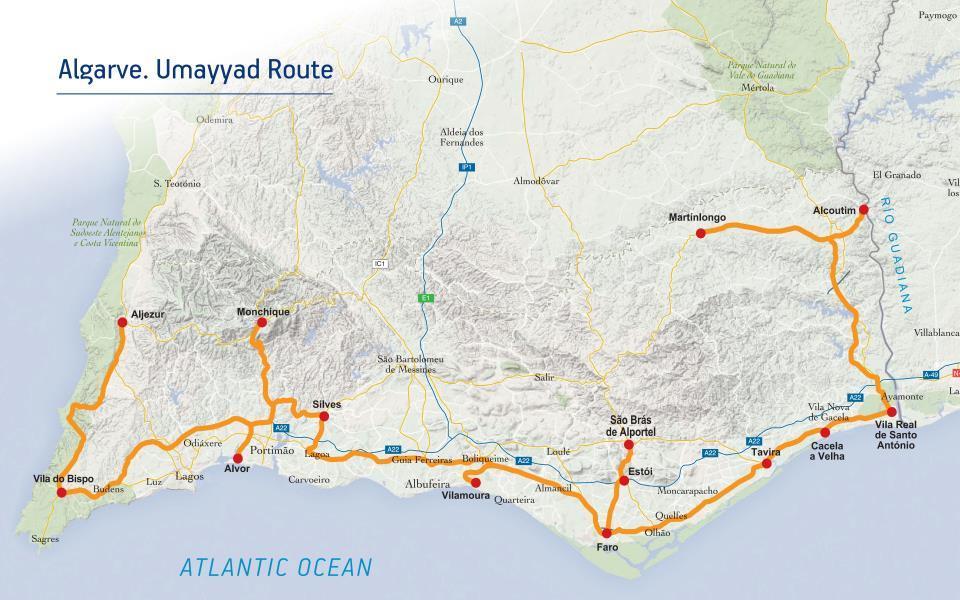 The Algarve stretches along the southern coast of Portugal. Over time, this region has been under the influence of the Mediterranean Sea and its people. It has approximately 5,000 km2 and is currently divided into 16 municipalities, which reveal the diversity and specificity of its territories. It has a population of roughly 450,000 inhabitants and its main economic activity is tourism.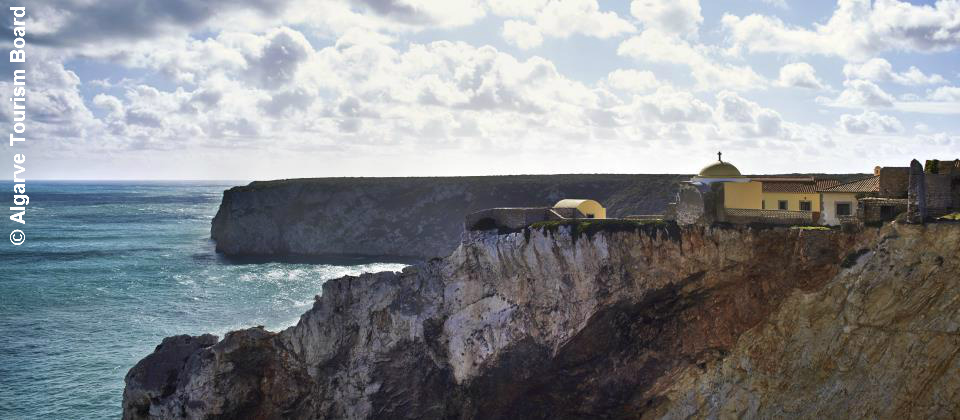 The geographical territorial boundary of the Algarve corresponds to the space that belonged, in the 6th century, to the Visigoth provincial diocese and later, from the 8th to the 13th century, to the Kūra (Islamic province) of Ossónoba. The Umayyads also gave the Algarve a new design of urban space from which the historical areas of current cities are direct heirs. At the time, the urban centres of al-Andalus were organized around two poles: the citadel and the medina.
ROUTE OF THE UMAYYADS IN PORTUGAL
Of the Umayyad legacy in the Algarve, it is worth highlighting the traces of urban walls and husun –sets of fortified palatines, property of clan groups that dominated the territory and its natural resources. Also noteworthy is the set of places of memory that, due to the absence of physical record, became a markedly immaterial heritage. In addition, there are a lot of archaeological remains, most of which are on display in the museums throughout the region.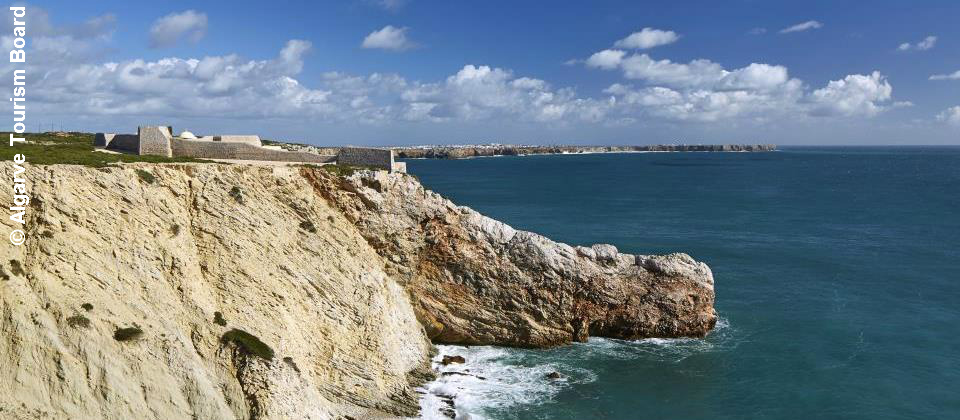 The Umayyad Route in the Algarve is a journey through the ancient paths of the region, which includes fourteen locations which are among the most genuine and representative sites in terms of landscape and culture of the Algarve.
Weather

Language

Portuguese

Time Zone

WET/WEST (UTC/UTC +1h)

Currency

Euro (€)