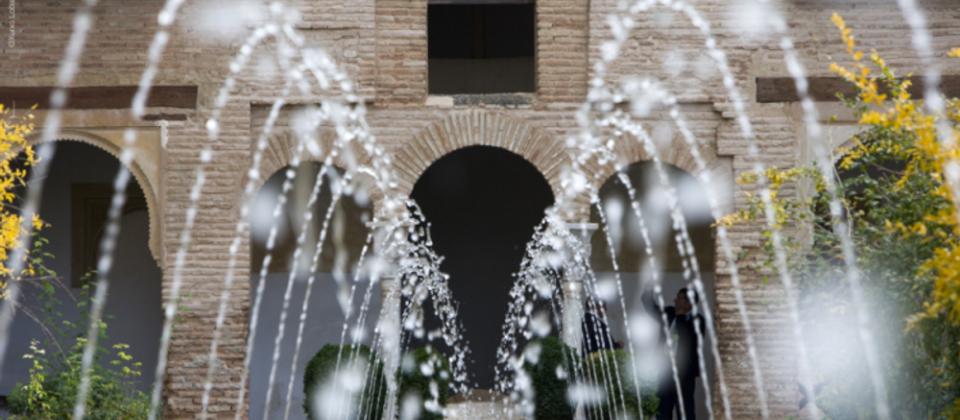 ©Xurxo Lobato
Generalife
© Xurxo Lobato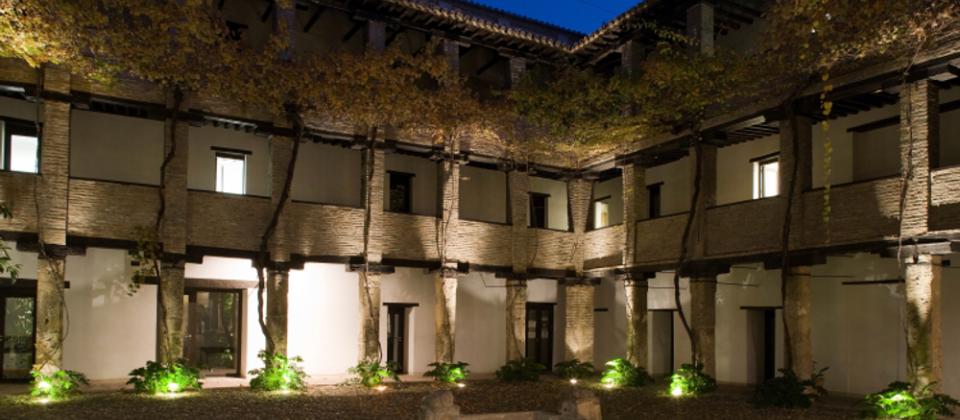 Corral del Carbón
©Xurxo Lobato
© Xurxo Lobato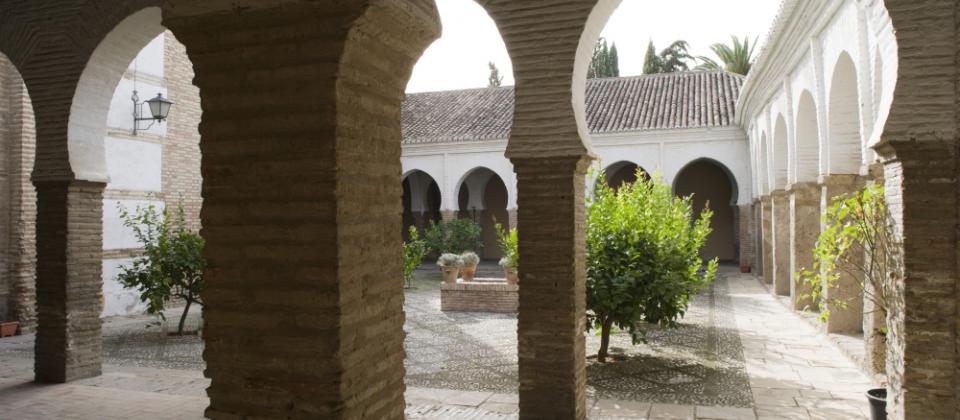 Mezquita Mayor
©Xurxo Lobato
© Xurxo Lobato
Its privileged location, between the Mediterranean coast and Upper Guadalquivir course, between Mediterranean Spain and Lower Andalusia, a crossroads of historical ways, its particular landscape, the contrast between the peaks of Sierra Nevada and the sub-tropical areas on the coast –all this and the different civilizations– have crystallized in the present day city of Granada.
There was already a settlement in this area during the Bronze Age, on the hills of Granada, in the Albayzin and almost certainly on the hill of El Mauror (Torres Bermejas). From the 6th century BC the Iberian people are mentioned, who in the province of Granada are called Bastetani, after the town of Basti –current Baza. The Iberian village of Albayzin, called Ilbyr, Elbyrge or Illiberis was possibly one of the important settlements in this part of the province. Its structure was hardly modified upon the arrival of the Romans, but the political situation, as well as the architecture actually changed.
The town belonged to the Roman province of Hispania Ulterior, being among the 27 towns practising the Latin Law. Granada is universally associated with the splendour of al-Andalus. From 711 onwards, the first Muslim incursions found a village outside the walls of Illiberis, called Garnata al Yahud, city of the Jews, which was to give its name to the entire city. The removal of the capital to its primitive location took place in the disturbed 11th century, between the Darro and the Genil rivers and it received the name of Hisn Garnata.
The battle of Las Navas de Tolosa in 1212 marked the end of the Almohad rule, so that the territory of al-Andalus was reduced to the area of Granada, where the Nasrid dynasty came to power, in the person of Muhammad Ibn Yussuf Ibn Nasr, emir of Arjona, in 1232. He soon took control of Jaén and Porcuna and gained recognition from Granada, where he installed his capital, thereafter annexing Almería and Málaga. Under Yusuf I in 1333 and after, with Muhammad V, the Kingdom of Granada reached the pinnacle of power and it was the period when the Alhambra and Generalife were built. The war, that began in 1485 would lead to the Kingdom's fall. Ferdinand and Isabella took the city in 1492, thus, the splendour of al-Andalus came to an end.