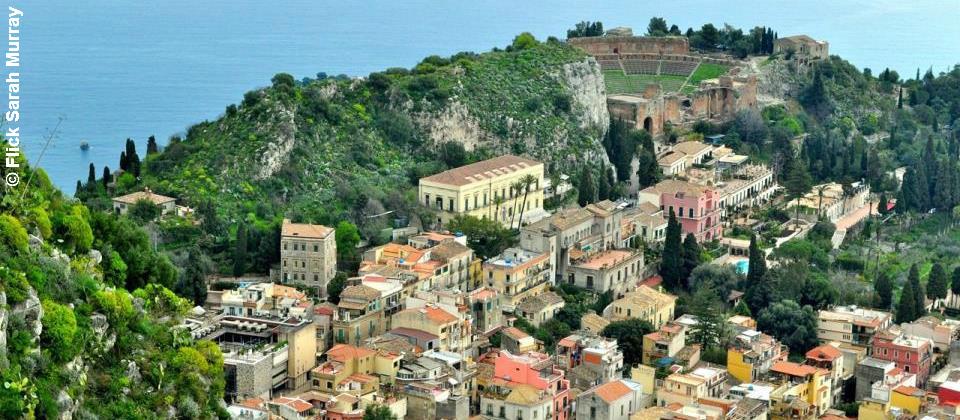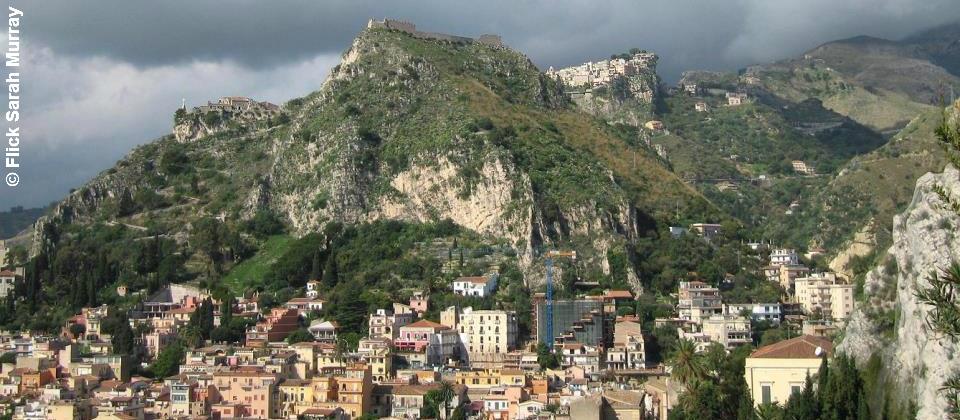 Taormina, the celebrated "Pearl of the Ionian", beloved of the poet Goethe is a bewitching mediaeval town with picturesque streets, perched 250 metres above the sea.
Taormina was founded in 358 B.C. by a group of Greeks fleeing from the destroyed colony of Naxos. They called their new home Tauromenion and built an acropolis on the top of Monte Tauro and an agora on what is today the Piazza Vittorio Emanuele II.
Its ancient theatre, constructed by the Greeks and restored during the Roman era, is still one of the most imposing monuments of the ancient world, surrounded by breath-taking panoramic views of the sea and Mount Etna. Later the Romans made Taormina a monumental city and the Byzantines made it the seat of an Archbishop. In 902 it was conquered by the Arabs, so completing their conquest of Sicily.
The city expanded under the Normans and continued to develop until the 21st Century, conserving a priceless historical and architectural heritage, together with the natural beauty and typical Mediterranean climate that has made Taormina famous the world over.
The city centre, which is only accessible on foot runs along the whole length of the Corso Umberto I, from which it is possible to reach almost all the main monuments and historic buildings, most of which are in Gothic style with Arab-Norman influences. Many were constructed by combining white stone from Syracuse with black lava stone, so forming geometric patterns and other decorative features such as arches, porticoes and gates.