Hammam Sousse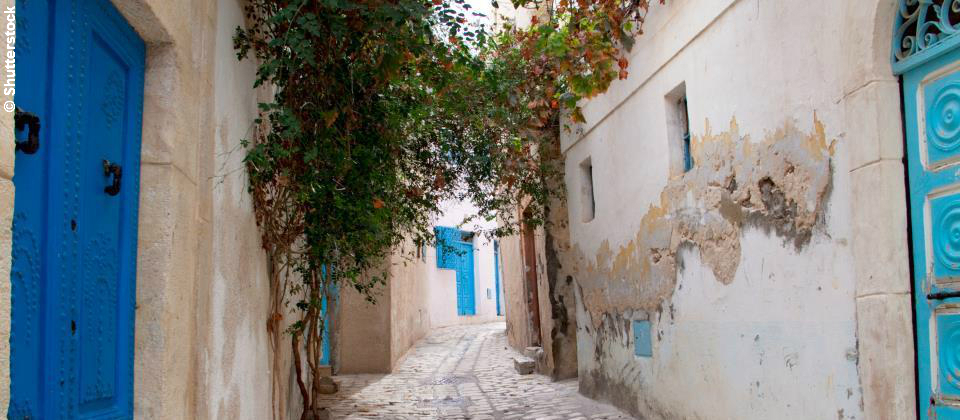 Hammam Sousse is a charming resort with lovely sandy beaches and luxurious hotels. It is very animated on Fridays on the occasion of its weekly market. In summer it hosts El Kantaoui Festival.
Ken
Ken, 20 km. north from Sousse, is an important place of craftsmanship, where one can acquire nice glass, textile, wooden objects...
Hergla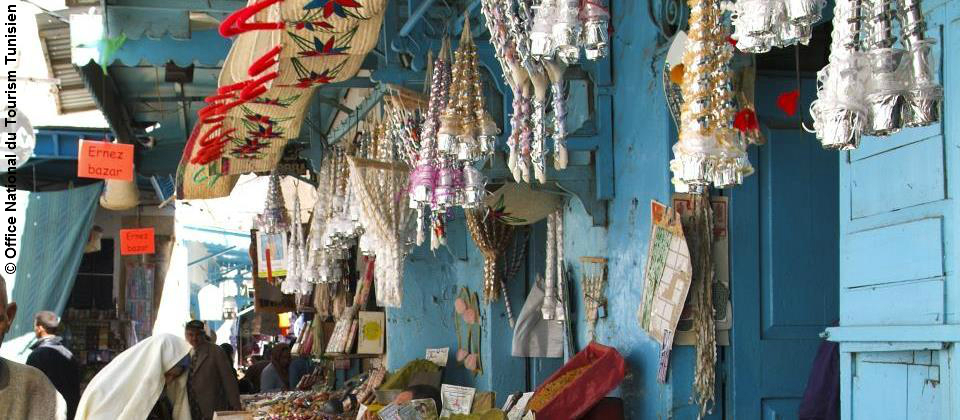 Hergla is a fishing port dating back to the Roman period and located around 35 kilometers north from Sousse. It is distinguished by the Sidi Bou Mendil mosque, built in the 18th century over an old morabit dating from the 10th century in which Sidi Bou Mendil was buried, which dominates the town. Hergla is mainly famous for its esparto products.
Enfida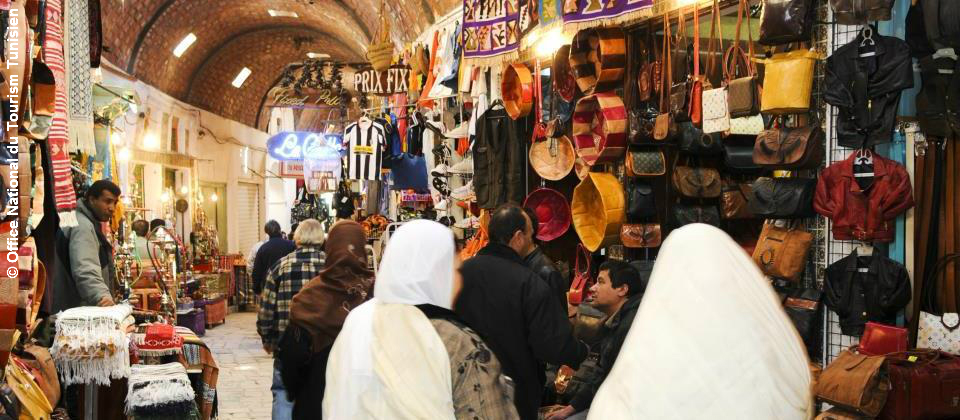 Enfida is a small town located approximately 50 kilometres northwest from Sousse that houses a lively market on Sundays. Also, it offers an interesting Archaeological Museum located in the old church that shows nice mosaics from the nearby site of Upenna.
Takrouna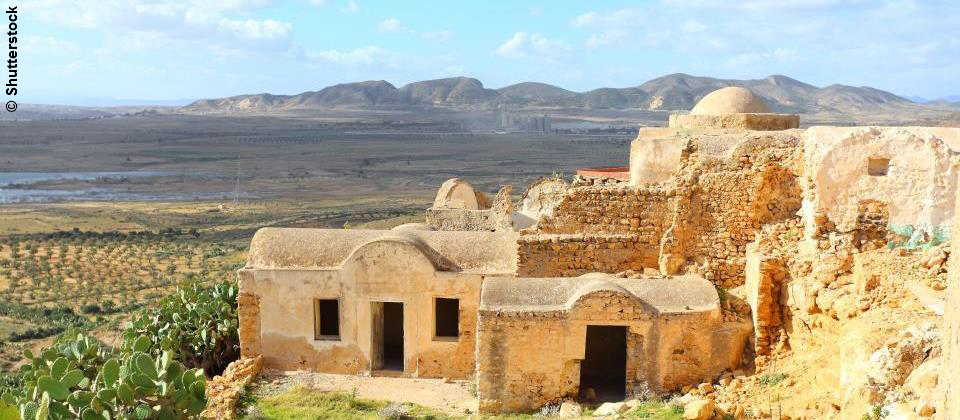 Takrouna (around 55 kilometers north from Sousse) is seated on top of a mountain, at an altitude of 200 meters. It was constructed around the mausoleum of Sidi Abdelkader.