Lu Signuri di li fasci
Known throughout the world, the most important folk tradition of Pietraperzia is the religious procession through the streets of the town on Good Friday, called "Lu Signuri di li fasci", where a crowd holds up an impressive pole, wrapped in kilometres of white cloth.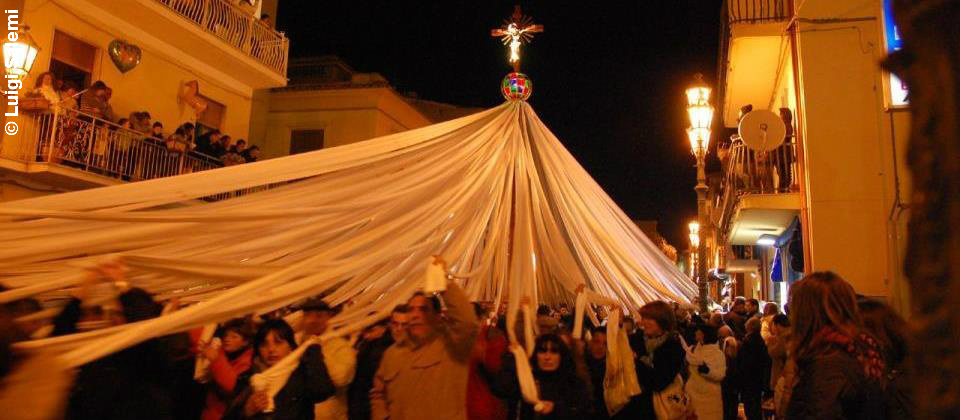 In Butera there are interesting celebrations during Easter week and during the festival in honour of the patron saint, San Rocco, which takes place on August 16th. On that day, devotees adorn the saint's platform with basil grown specifically for this purpose, which is handed out afterwards to the faithful at the end of the procession.