Arab Door / Arco da Vila (Town's Arch)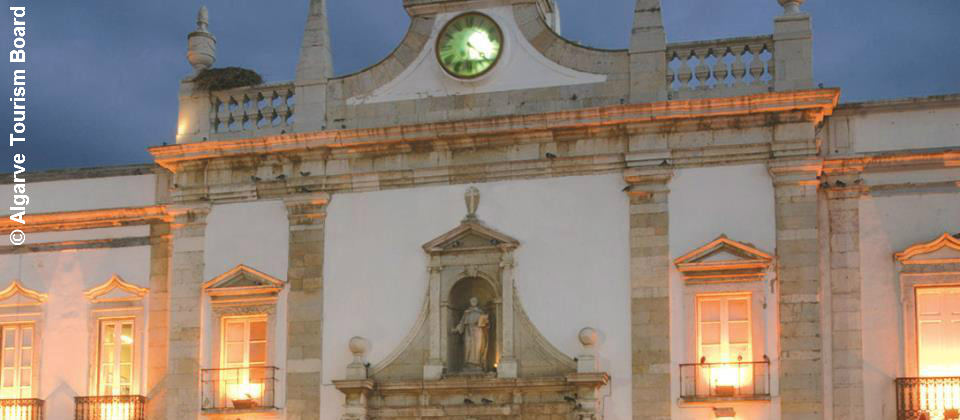 The Town's Arch (Arco da Vila), a monumental gateway inaugurated in 1812 where the visitor will discover a niche with the image of São Tomás de Aquino, was built over one of the medieval gates of the walls.
City Walls and Castle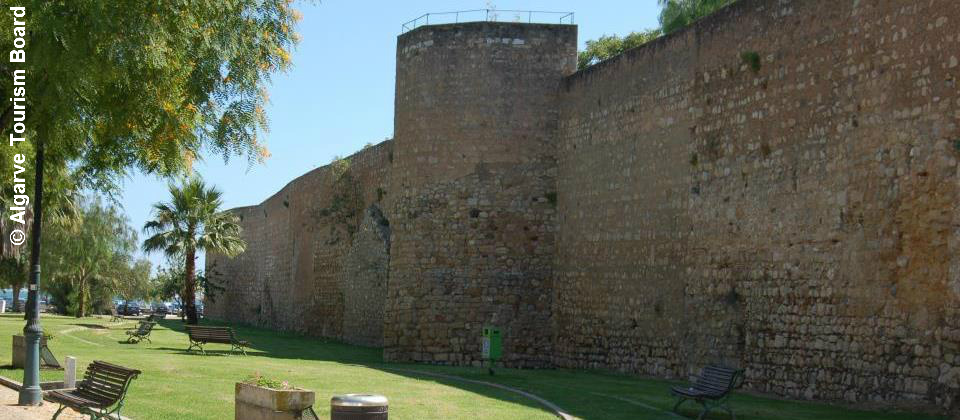 The defence walls of Faro were built by the Muslim Prince Ben Bekr in the 9th century. The origin of the two fortified towers, defending the entrance of the Arco do Repouso, lies in the reinforcement of the defences of the city that was carried out in the 12th and 13th centuries.
Historic centre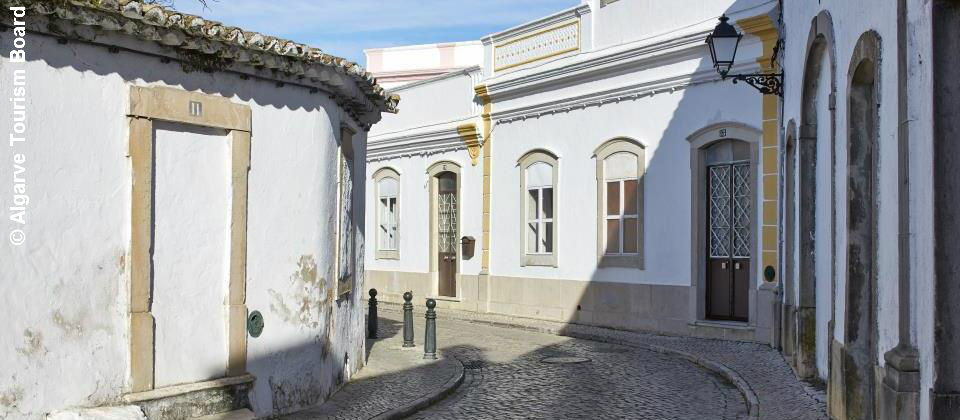 It consists of three distinct areas: Vila Adentro, Mouraria and Bairro Ribeirinho, each of which marks a separate stage in the city's development from the Christian Re-conquest to the urban structure that was consolidated in the 17th and 18th centuries.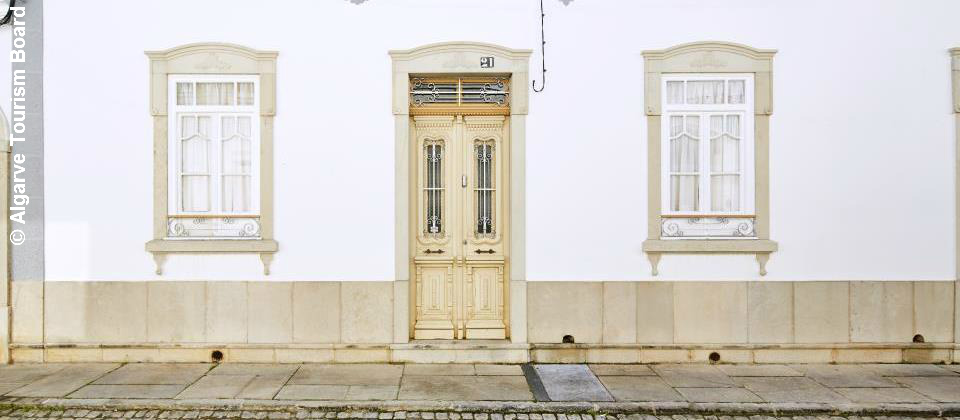 Cathedral
This building of medieval origin corresponds to the ancient Church of Santa Maria, which was built in 1251, and from the primitive construction only the first floor of the tower, which dominates the main façade and the two chapels survived.
Faro Municipal Museum / Convent of Nossa Senhora da Assunção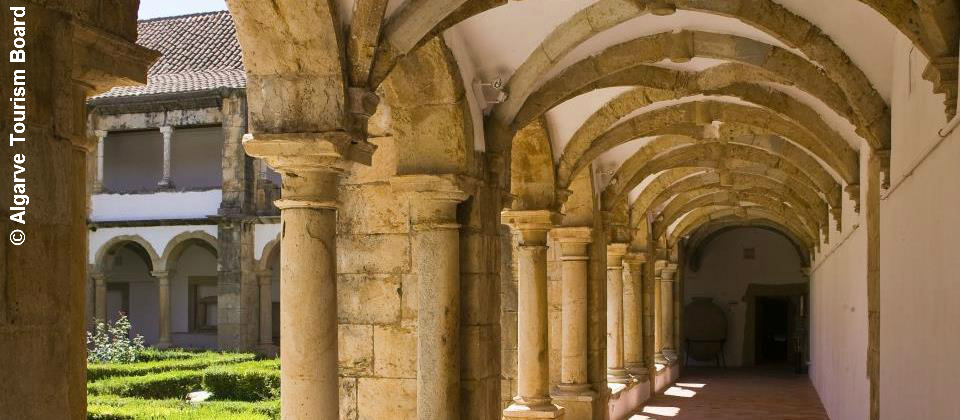 The Convent was built at the place of the former Jewish quarter between 1528 and the 60s of the 16th century. It is an example of early Renaissance art in the Algarve, crowned by an interesting watchtower (16th century). The museum integrates an important archaeological collection, particularly from the Roman period, as well as a valuable collection of sacred art.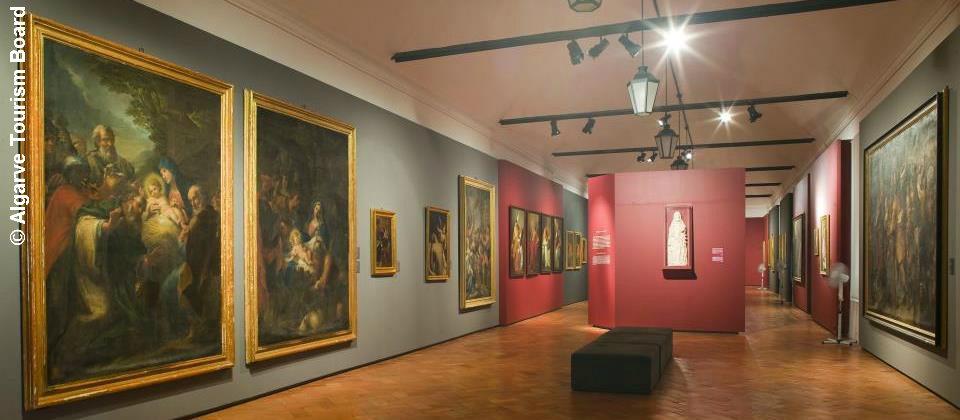 Church of Ordem Terceira do Carmo
With its imposing façade and two bell towers, it marks the profile of the city of Faro. It dates back to the 18th century. Inside, there are different chapels profusely decorated with gilded woodcarving from the Baroque period.