Town Walls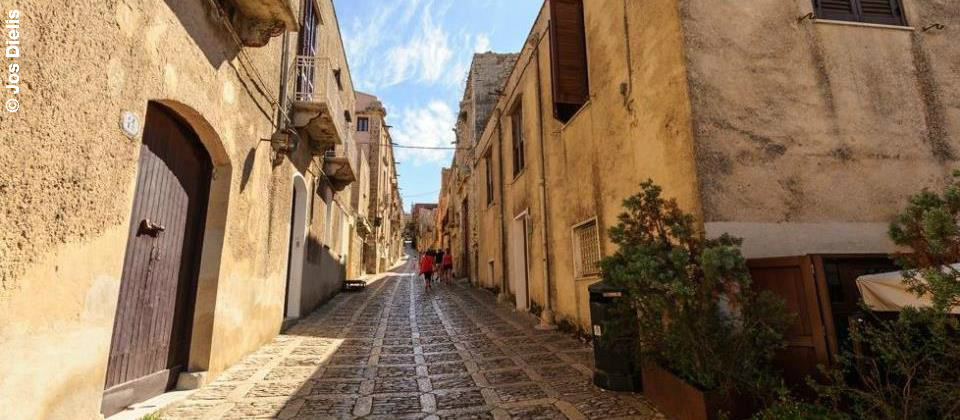 The most interesting sights include the Town Walls of Elymian origin (8th century BC), at whose corner stand the Norman castle, the Spanish quarter, the Mother Church (1314) and the Cordici museum.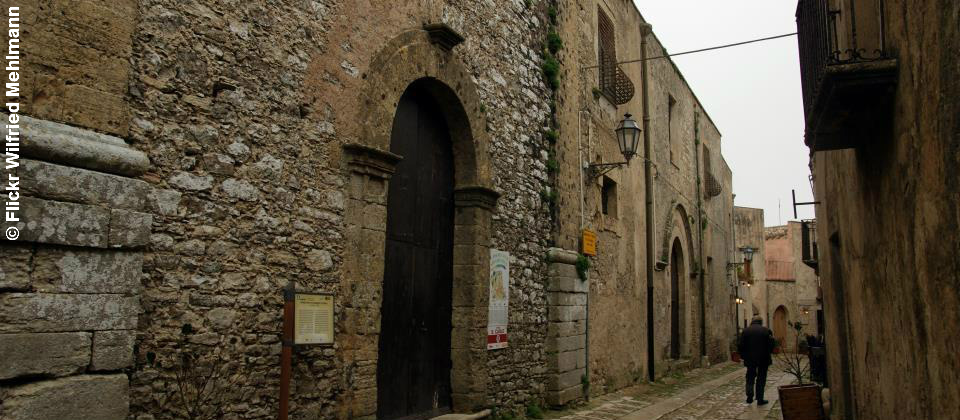 The old walls run 700 meters along the north-west side of the town, preserving three almost complete gateways (Porta Spada, Porta Carmine and Porta Trapani). Near Porta Carmine there are various engravings in the Phoenician alphabet.
Castle of Venus
According to the legend, the Norman Castle of Venus, situated on an isolated cliff, was built on the site of an ancient Roman Temple dedicated to Venus, where even earlier people came to worship Astarte, the ancient goddess of fertility. In ancient times the castle was connected to the lower floor of the tower by a drawbridge, which was later replaced by steps.
Balio gardens
The castle is surrounded by the Balio gardens, with their magnificent terrace arrangement and huge variety of plants. The Gardens are named after the Norman governor ("Bajulo"), who lived in the adjacent castle.
The mediaeval towers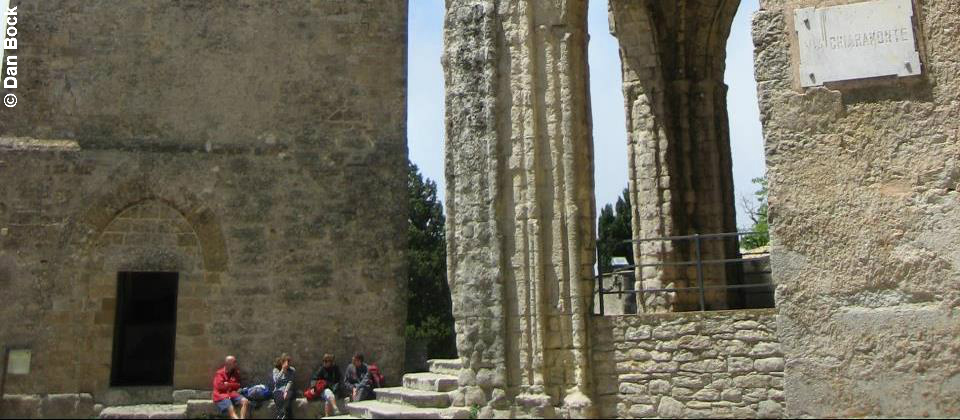 The mediaeval towers are an outpost of the Castle of Venus, to which they were joined by colossal walls. They were partially reconstructed in the middle of the last century at the behest of Count Pepoli, who also built the little Pepoli Tower, a Mannerist construction in a vaguely Moorish style.
The Cathedral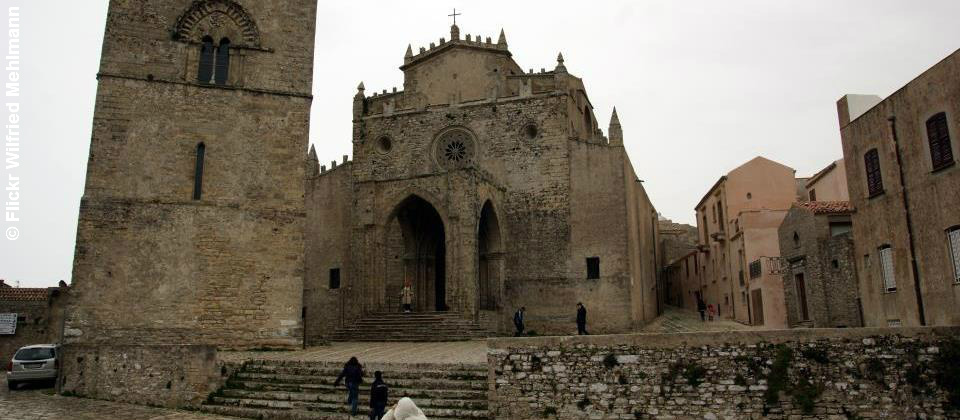 The Cathedral, dedicated to Madonna Assunta, was built on the orders of Frederick II of Aragon in the 14th century. It is preceded by an imposing isolated campanile, originally a watchtower. The rectangular portico on four ogival arches was added in the 15th century and the interior was restored in the 19th century in neo-Gothic style. Inside it is possible to admire a statue of the Madonna delle Grazie by Domenico Gagini, and other precious artworks dating from the 14th to the 19th century.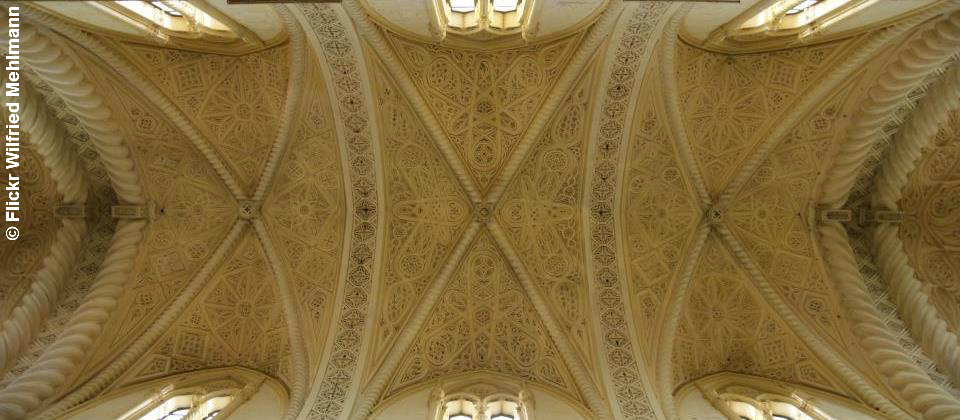 The church of San Giuliano
The church of San Giuliano was built in 1076 right on the central, highest point of the mountain. It was commissioned by Roger I, who wished to thank San Giuliano for his assistance during the siege of the Mount, when it was wrested from the Arabs. Inside, you can admire the Mysteries and the sculptures used in the famous Good Friday procession.