In the gastronomic field, the Erice area produces excellent wines (DOC Erice) and a typical green liqueur (Monte Ericino). Equally famous is its confectionery, made according to ancient recipes in convents with almond as the main ingredient. The nuns hand-make various sweets, including frutta martorana, Amaretti, Agnelli pasquali, genovesi, guelfe…
A special mention goes to the pastry-shop of "Maria Grammatico", an old woman who spent much of her childhood in the orphanage inside Erice's San Carlo monastery, learning and later promoting the nuns' centuries-old recipes for their sweets, pastries and almond biscuits.
The Egadi Islands, and particularly the island of Favignana have a varied gastronomic heritage, closely related with farming and fishing, of which the Tonnara (net) and Mattanza (tuna fishing) are the symbols par excellence.
Favignana tuna is of excellent quality and every part of this generous fish is used for cooking: the dried belly and entrails are roasted, the offal is salted, the giblets are packed in bags with salt and pepper, and the bottarga (fish eggs) are sliced or grated.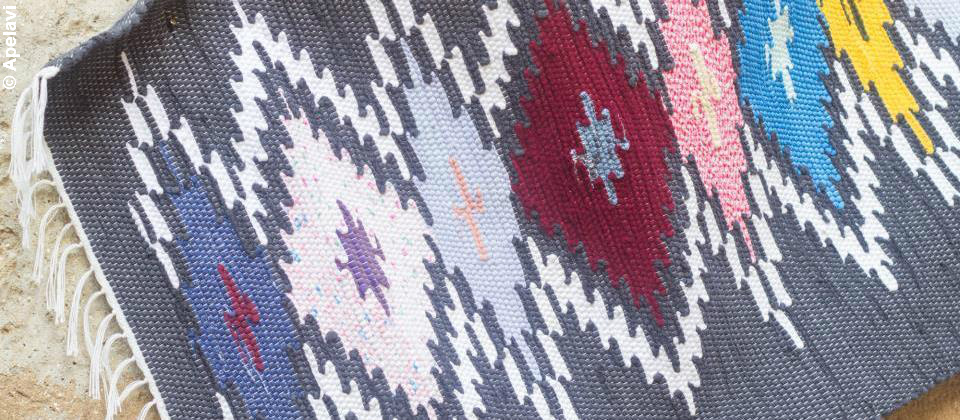 Erice has a long craft tradition and local workshops often conceal valuable treasures. Besides the manufacture of traditional Erice carpets, made in ancient looms through a complex system of weaving, there are also outstanding ceramics (plates, cups and various objects), produced using the old methods and decorated by hand with flowery or geometric designs in vivid colours (green, yellow, blue and orange).