the dome of Monreale with its Benedictine Cloister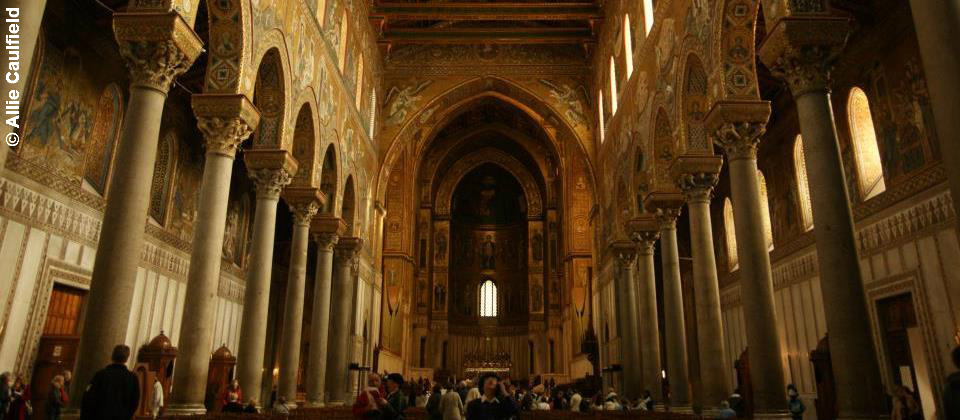 The architecture of the dome of Monreale with its Benedictine Cloister, which is famous all over the world, merges different architectural styles from northern Europe with features from the Arabic art tradition.
Externally, it is massive and regular in shape, with a complex series of decorations on the façade. The interior walls are entirely decorated by a splendid series of mosaics which together make up the most complete cycle of mosaics in the Byzantine tradition, culminating in the great apsidal cupola, with the majestic figure of Christ Pantocrator. The Benedictine Cloister is also worth visiting, decorated with small beautifully worked columns supporting elegant pointed arches with a pretty fountain in the middle.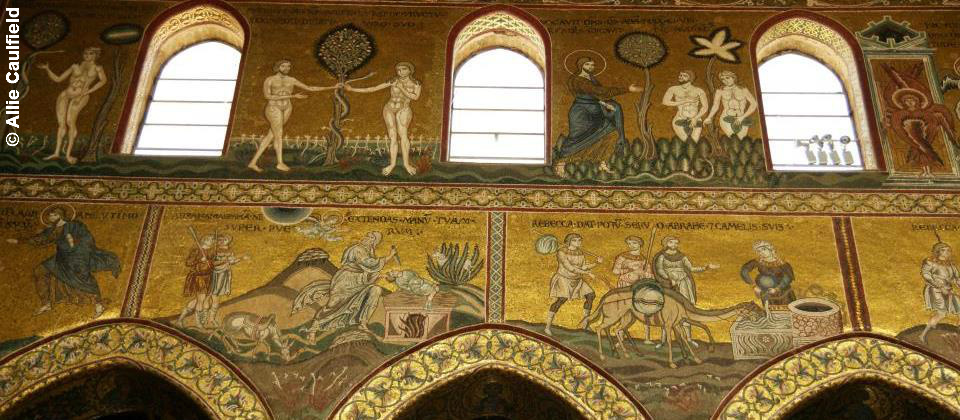 Carini
Carini is located 20 minutes from Palermo and around 32 km far from Falcone-Borsellino International Airport. Situated on the coast, the city is also a tourist area with many beautiful beaches and lively nightlife during the summer season.
Legend has it that Carini was founded by Daedalus, who called it Hyccara in memory of his son Icarus. It was destroyed by the Athenians in 415 BC and subsequently conquered by the Phoenicians, the Romans, the Arabs and the Normans, when it became the seat of one of the most important families on the island.
Castle
The built-up area is dominated by the Castle, erected between 1075 and 1090 during the reign of Roger II. Construction was finally completed by Manfredi di Chiaramonte, while the last touches were given to the castle in the 14th century producing what we see today.
It was the setting of a double murder that has passed down to posterity in a little poem in Sicilian dialect entitled "The Bitter Case of the Baroness of Carini" –which has consigned the name of this castle to popular legend. In these very rooms, overlooking the Gulf of Carini, on the 4th of December 1563, Laura Lanza and her lover Ludovico Vernagallo were slain by her husband and her father, Don Cesare Lanza.