Festa SS. Salvatore in Cefalù
Santissimo Salvatore is the Patron Saint of Cefalù and he is commemorated every year from August 2nd to 6th. The festivities begin with the raising of the flag, followed by the "Ntinna a Mari" (a tradition organized by fishermen at sea) before finally concluding with a solemn parade.
Giostra dei Ventimiglia at Geraci Siculo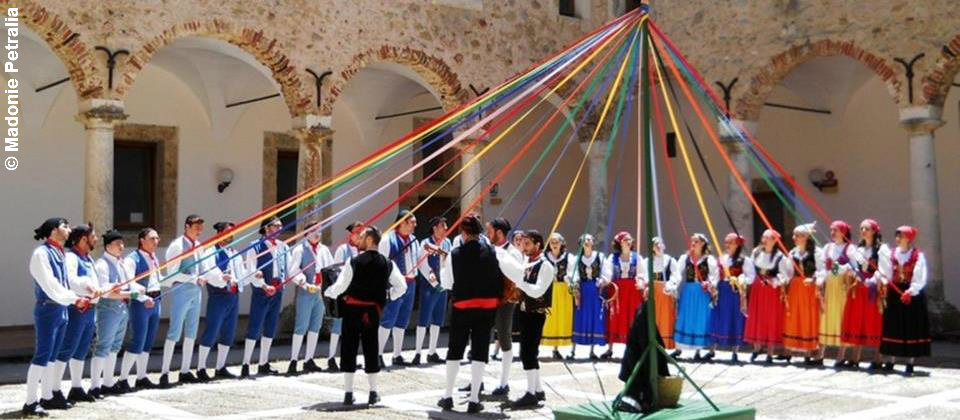 Those visiting Geraci Siculo in August, must attend the Giostra di Ventimiglia, the medieval commemorations in which locals don period costumes and a variety of cultural events, falconry displays, historic re-enactments and games are organized, involving all the communes (around 30) that once belonged to the prestigious Earldom of Geraci in the 14th century.
The Ear of Wheat Festival in Gangi
This festival takes place in the second week of August and centres on various events that evoke the customs and traditions of peasant culture, together with the celebration of the Goddess Ceres, the symbol of abundant harvests and the fertility of the land. During this festival the village is adorned with finely woven ears of wheat and liquors, bread and votive cakes are offered, which, along with the sound of drums liven up the village's narrow streets and recall ancient times and mythical harvest rituals.