The principal attractions in Madaba city include Apostles Church, St. George's Church, the archaeological park, and the Madaba Institute for Mosaic Art & Restoration which is the first of its kind in this region, training young Jordanians to create and care for mosaics, to continue this beautiful tradition.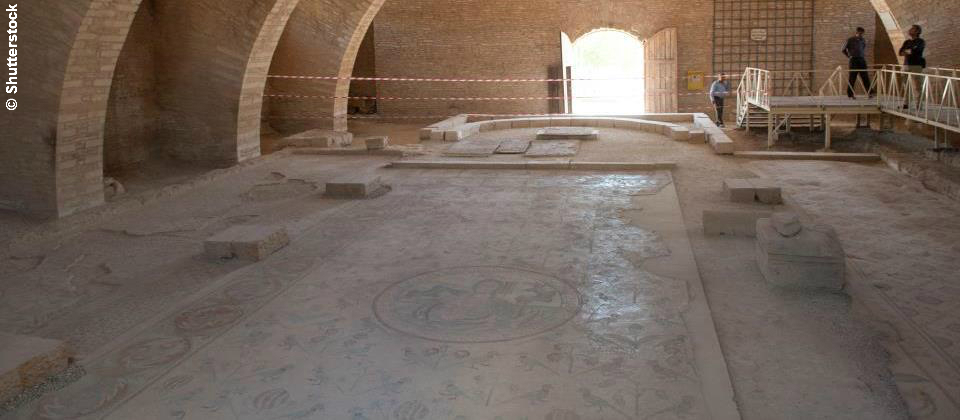 The visitor experience could start with a walking tour beginning at the Visitor Center to the core pedestrian areas where shops, restaurants and services along the routes. Actually a true "souk" atmosphere can the visitor feel particularly in the narrower streets. The Madaba Archaeological Park, part of the modern urban fabric where many of the local community settled on many of the ruins, is the home to four of the fifteen Byzantine churches in Madaba built over 1400 years ago: Lining both sides of the Roman street the remains of the Church of the Virgin, the Martyrs' Church, Sonnaa' Family Church and Church of the Prophet Elias can be seen. The park and the Madaba area also contain an elaborate system of water collection and storage due to the lack of natural springs in the city.
The Park neighbourhood holds other important sites, notably St. George's Church, with its famous mosaic map, and the Church of the Apostles. Unfortunately, Philadelphia (Amman) and virtually all the territory north of Wadi Mujib (Arnon), including Madaba, are now missing. However, it remains one of the most famous mosaic pavements among the many masterpieces which rightfully made Madaba, the "City of Mosaics". Mosaics tell stories of Madaba and the region, of life and spirituality over thousands of years.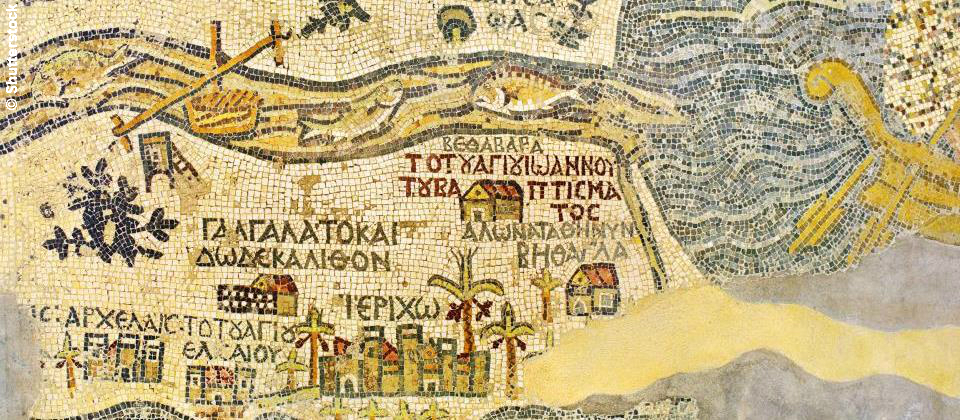 The historic core of Madaba town also contains several ancient structures and charming late Ottoman-era buildings. All of Madaba's main attractions are centrally located within easy walking distance of the Visitors Center and Archaeological Park. Rare among antiquities sites in Jordan, past and present are tightly woven into the fabric of this gently bustling modern town. In addition several sites surround the city such as Mount Nebo, Mukawir (Machareous), or Umm Ar-Rasas (one of the many important ancient and Islamic sites in the governorate). Madaba surrounding, however, contains many other valuable resources as Ma'in hot springs, the Dead Sea Panoramic Complex, the mosaic crafts industry, the weaving industry (Bani Hamida).