Adrano retains significant classical, Norman and mediaeval heritage as well as other more recent monuments.
Castle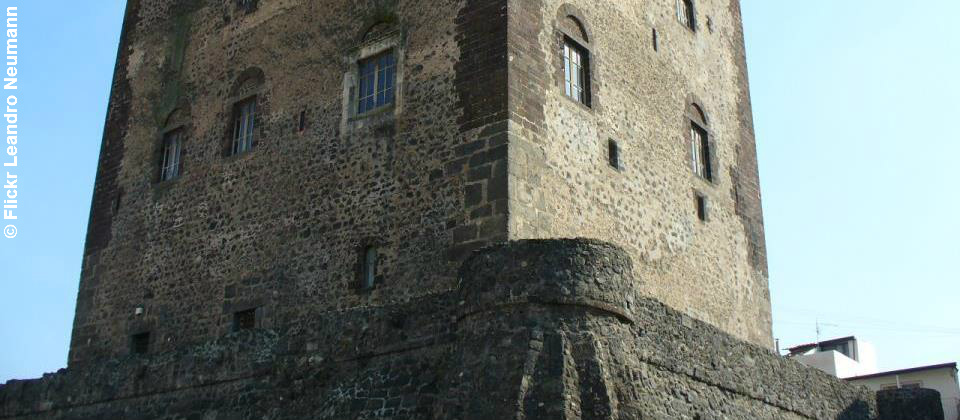 At the centre of the main square stands the Castle, built on behalf of Roger I in 1070 on the remains of an earlier fortress erected by the Arabs. The architectural style is typical of the Norman period and the materials are in black and white pumice from nearby Mount Etna. The castle has an impressive austere structure, consisting of a rectangular building with several floors adorned with barrel-vaulted rooms. The Chapel of Countess Adelasio on the second floor preserves some interesting frescoes, columns and arabesque arches with characteristic black and white borders. The castle hosts the Regional Archaeological Museum with interesting findings from the region dating from the Neolithic age to the Byzantine period, the Ethno-Anthropological Museum with craft work by local artisans, and an extensive art gallery on the third floor.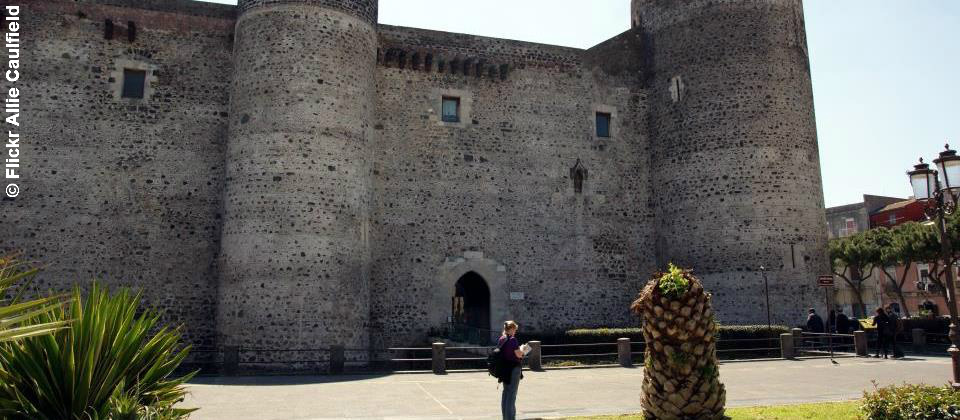 The Mother Church
Dedicated to the Virgin of the Assumption, has been altered on several occasions such that almost none of its original Norman architecture survives today. Inside there are twelve columns of gray basalt, a very beautiful choir and several chapels full of frescoes and stuccoes.