The province of Enna is rightly proud of its dairy products and those related to their cattle farming industry. The gastronomic product par excellence of this area is clearly the "guastedda ennese" (also named "Vastedda cu sammucum") a focaccia prepared with traditional ingredients, stuffed with salami and little bits of tuna and sprinkled with elderflowers.
The "piacentino ennese" is another popular product of local cuisine; this cheese is still made in the traditional way, mainly with sheep's milk to which saffron and black pepper are added.
Enna also has a strong culinary tradition in cakes and sweets, and there are many kinds of pastry products, of which the "cassatelle di ricotta" (fried half-moon ravioloni), the almonds and hazelnut nougat typical of Piazza Armerina, and the "infasciateddi" or short pastry cookies stuffed with a preparation of mulled prickly pear wine, all immediately spring to mind.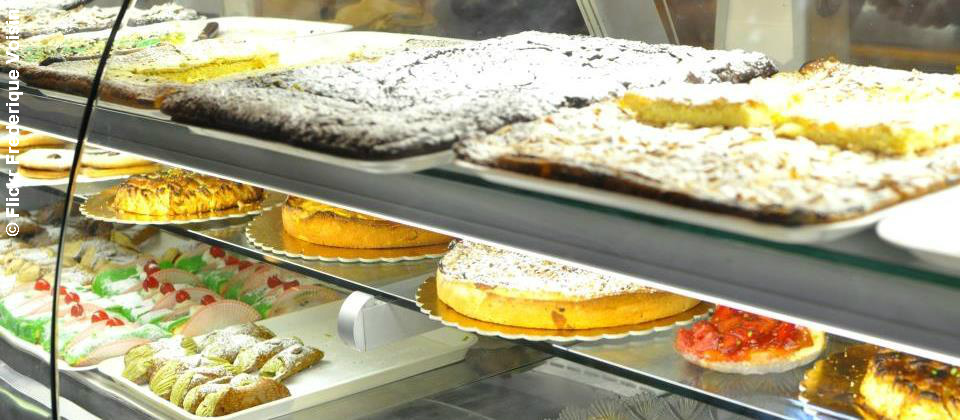 Enna's best-known local crafts include wrought ironwork while in Piazza Armerina many craftsmen reproduce the famous scenes from the mosaics at the Villa Romana del Casale.