City Walls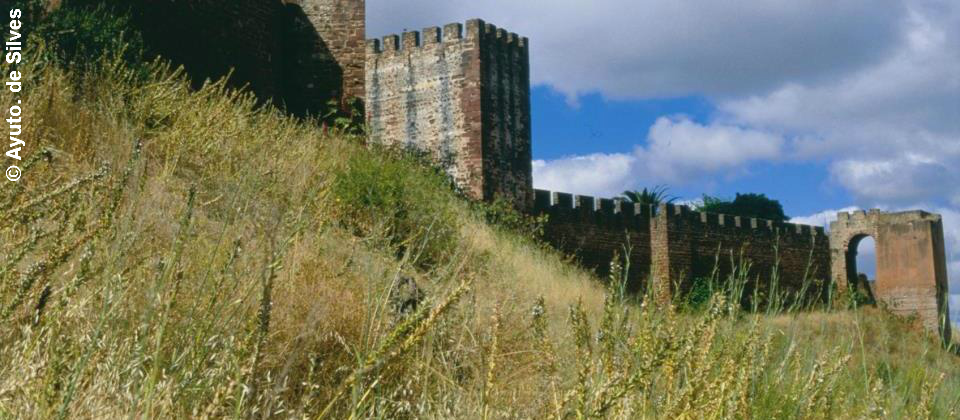 The current walls correspond to the two structuring poles of the cities of al-Andalus: Alcazaba and Madīna.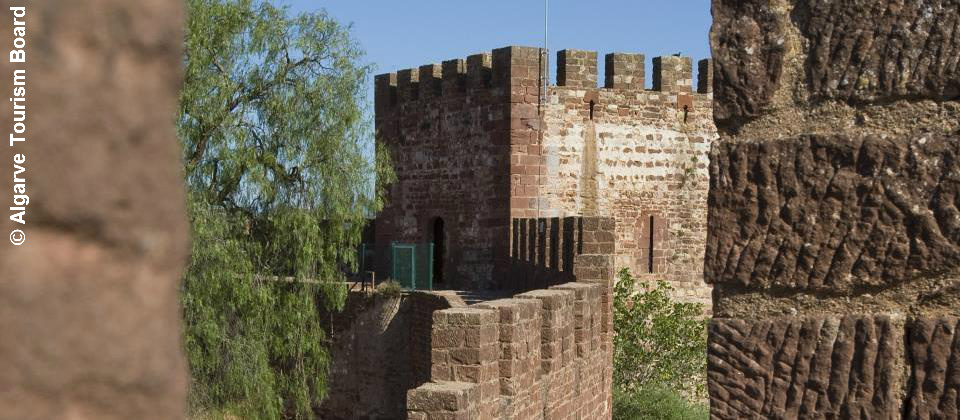 All that remains of these medina walls are a few stretches built in red sandstone and taipa –a mixture of clay, gravel, sand and lime–, which is very well compacted between two drop sides, visible on the north face.
Castle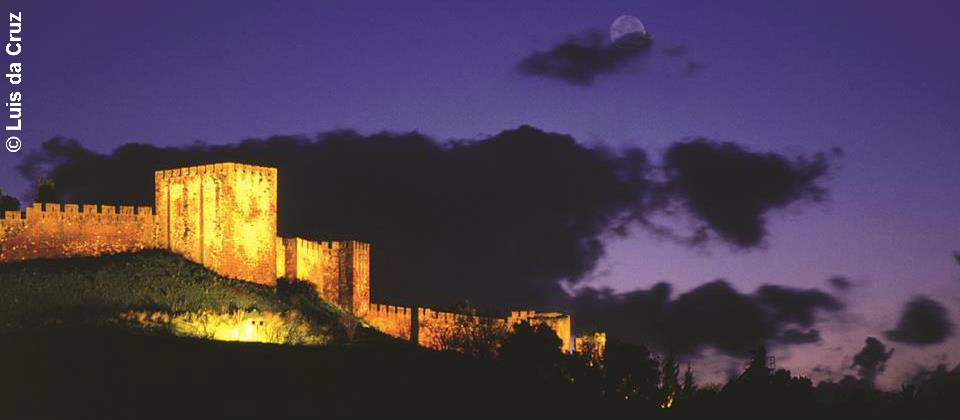 The biggest castle in the Algarve and the most beautiful military monument of the Islamic period in Portugal was probably built in the Umayyad period, on a late Roman fortification (4th and 5th centuries).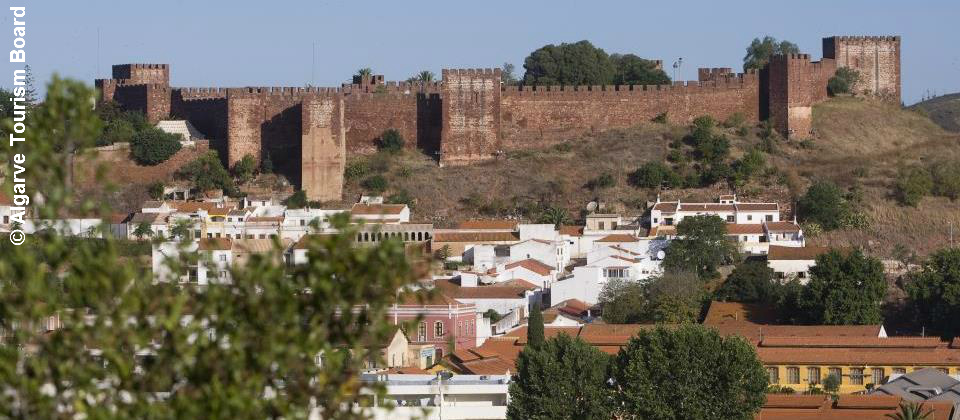 Four of the towers, modified at the time of reconstruction that was carried out in the 14th or 15th century, have Gothic doors, domed halls and stones marked with the initials of the medieval stonemasons.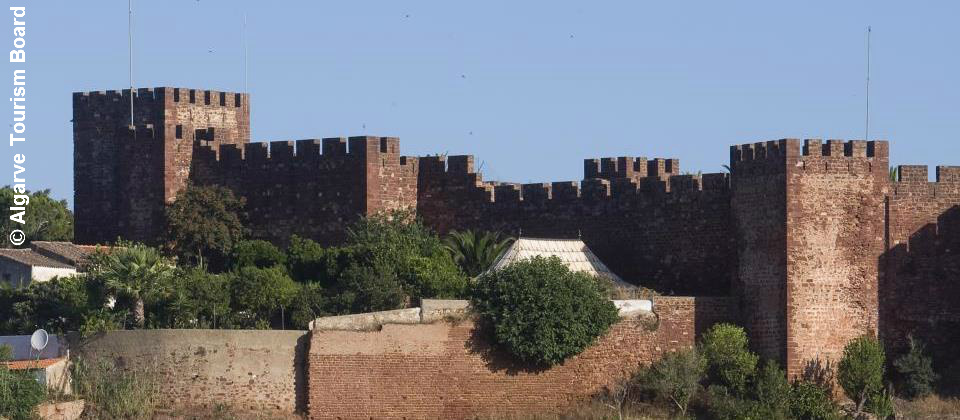 Municipal Archaeology Museum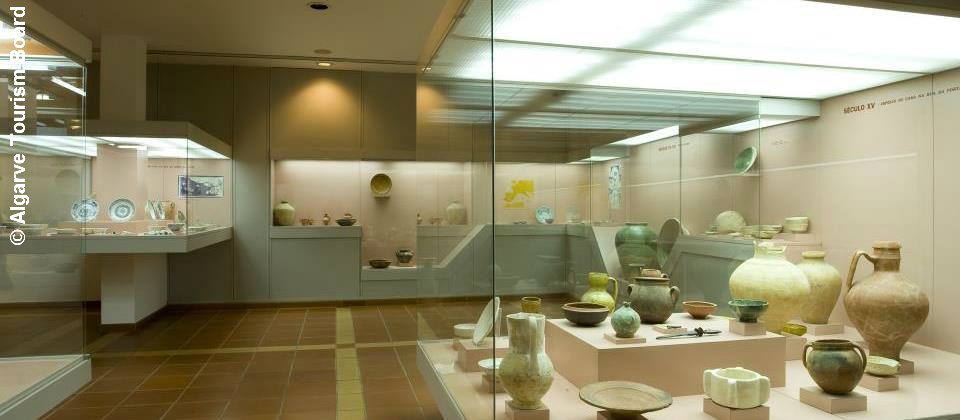 On the right side of the only remaining door of the Medina we find the Municipal Archaeology Museum.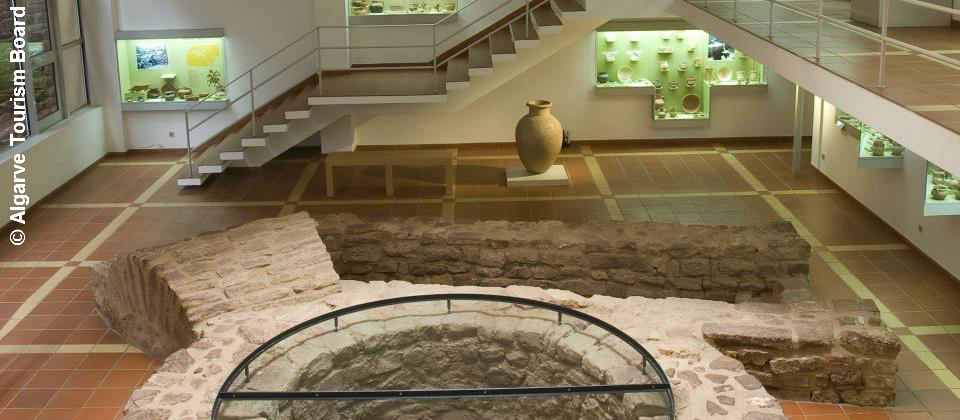 Its collection gathers a remarkable set of pieces from the Umayyad Medieval Muslim period, proving the wealth and importance of the city in that historical period.
Old Cathedral
It was built out of beautiful red sandstone from the region, possibly in the place of the old mosque. The beginning of its construction dates back to the second half of the 13th century or early 14th.
The main façade is dominated by the Gothic portal, spanned by a backdrop that ends in a veranda held up by corbels with gargoyles. The interior consists of three naves, with plain pillars and pointed arches.
Cross of Portugal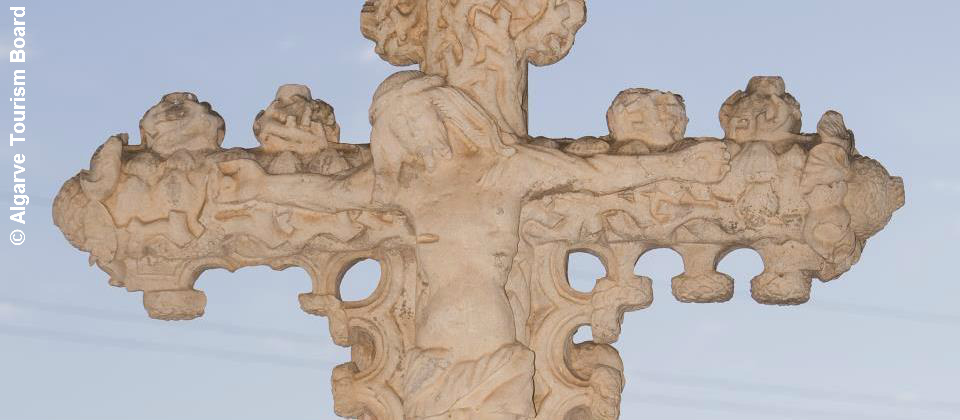 It is located next to the old road that used to establish the links with the north and with the Kingdom of Portugal. The exact date of its construction is unknown (15th or early 16th century).