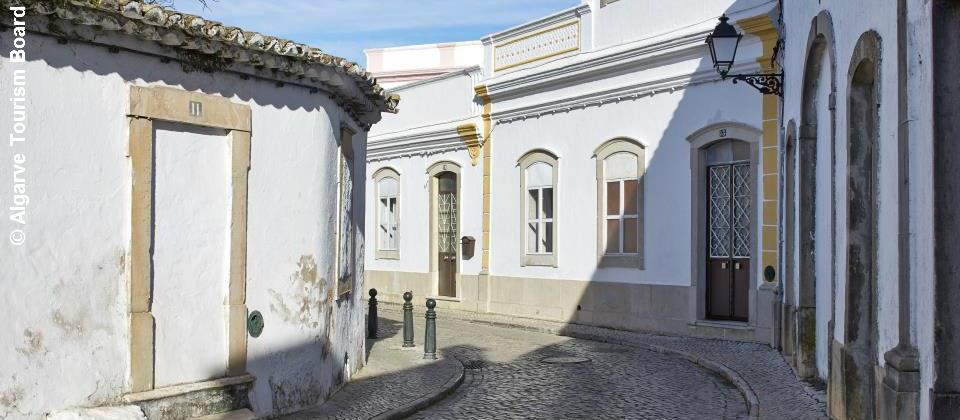 Faro, a city located near the Ria Formosa, is the capital of the Algarve. Its historical area is quite rich and its islands of extensive white sanded beaches connect the city with the sea.
The origin of Faro dates back to the 2nd Iron Age (5th-4th centuries BC). It is in this period that Ossónoba (Uhshunuba), the pre-Roman toponym that designated the city until the 10th century, was born. It was a colony or a Phoenician trading post until the beginning of the Roman occupation of the Algarve in the 3rd century BC.
During the Umayyad period, Faro was the first regional capital of the Islamic province (kura) of Ossónoba. At the time of the Umayyad, port populations such as Silves and Faro experienced an increase in their population due to the activity generated by the import of goods through its ports.