The pleasure of the sun and the sea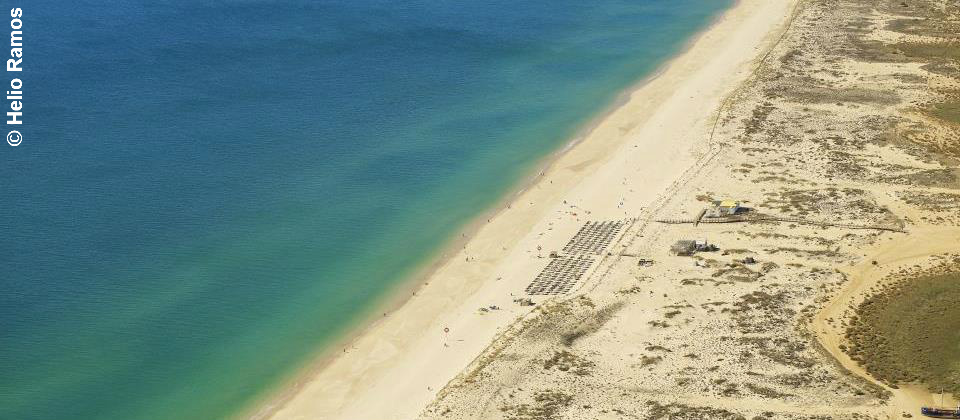 Between Ria Formosa (estuary) and the Atlantic Ocean, the extensive beaches of Tavira are an irresistible invitation for leisure.
Handicraft traditions
The persistence of ancestral techniques is a sign of life of popular culture –as saddle-makers of Tavira and Cachopo do, who continue to decorate the cantles of mules with coloured wool yarn used in the Sierra for farming and for pulling colourful wagons.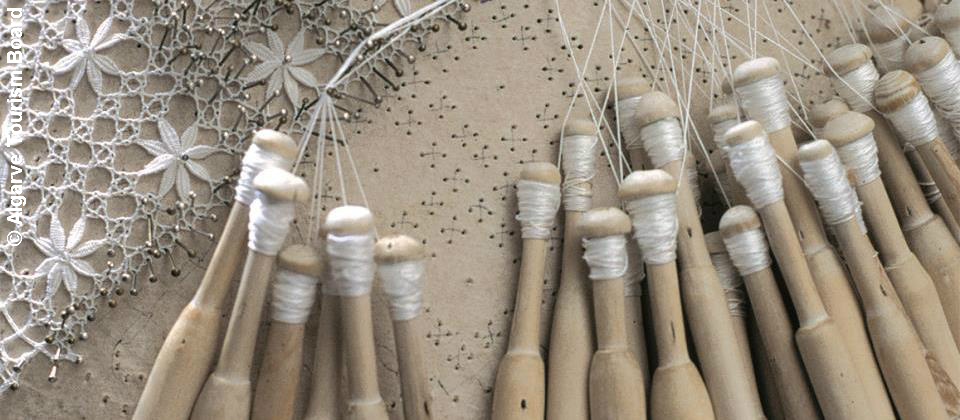 Women in Cachopo weave –in wooden looms– colourful quilts made of wool and cotton, dyed with plants. In Cachopo, knitted garments decorated with embroidery based on wildflowers are also produced.
Good food and good wine
Fresh grilled fish is obviously a wise choice in a land of fishermen such as Tavira and other coastal towns. Besides fish, the visitor can also taste the lobster, shrimps, clams and other seafood captured in the sea or in the Ria Formosa (estuary).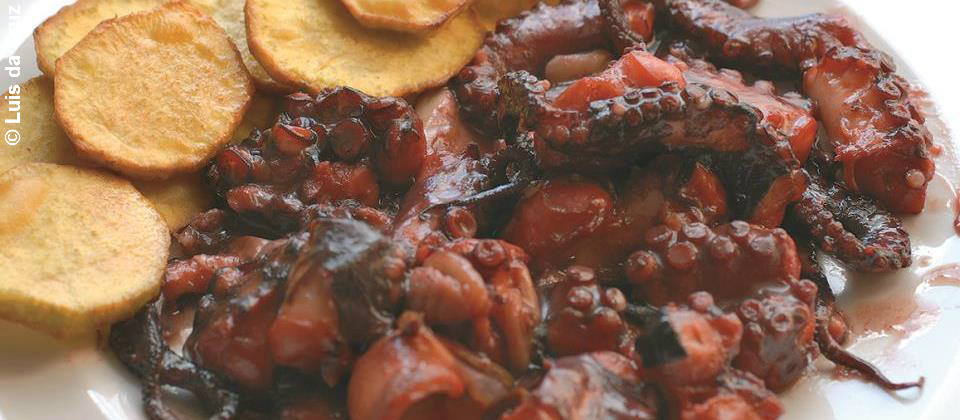 Lovers of typical cuisine should try the tasty clam soup, the seafood bread dish, and also the razor clams, cockles, prawns and clams, the onion tuna, the feijoada (bean stew) with razor clams and the xerém (corn starch) with clams, where the corn flour –called "xerém"– provides a very special taste.
For dessert, the choice is vast: from the Tavira puff-pastry to the Dom-Rodrigos, the Carriços and the meringues of traditional recipe. The red wines of Tavira taste like the sun that ripens the grapes and enriches them in terms of sugar.