Because of its close relationship with the sea, fish is the basic ingredient of local cuisine, which blends perfectly with the traditional rural dishes enjoyed inland. It is also well-known for a delicacy of Arabic origin: couscous, traditionally prepared with fish, meat or vegetables. Visitors should also try the typical pasta with sardines, tuna cooked in various ways, dried tomatoes and "bruciuluna", a rolled and stuffed steak, just some of the dishes in which the flavours of the sea mingle with those from the countryside. A true delicacy for all to savour is "cunzato" (seasoned), a bread from Scopello, made with quality ingredients and seasoned with olive oil, cheeses, anchovies and tomatoes.
As for cakes, these range from fig-stuffed Christmas cakes to pignolata with honey, and from cassatelle di ricotta to "pecorelle" (Easter lambs made of marzipan), as well as the traditional cannoli, sphinxes, sweet fries and the typical biancomangiare, a pudding made of milk.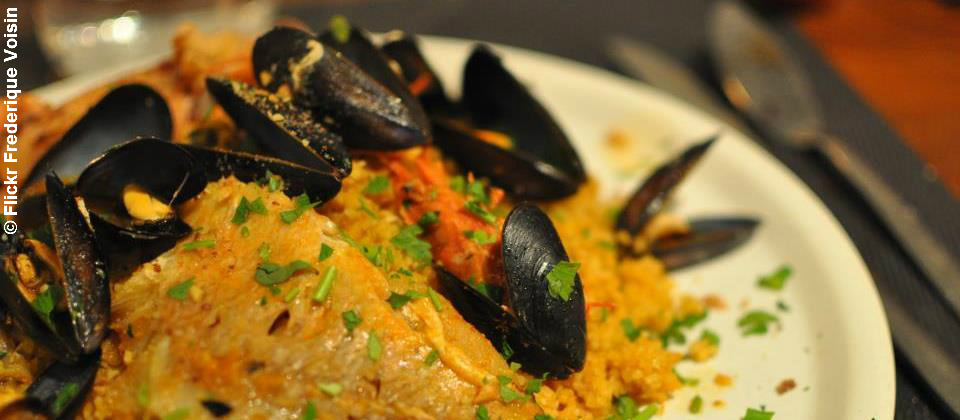 Castellammare also produces excellent wine and olive oil. In fact, it is part of the DOP Valli Trapanesi olive oil production area. The oil is made from olives from the cerasuola, biancolilla and nocellara varieties from the Belice region. Local wine is produced under the DOC Erice label.