The Caves in Monte Inici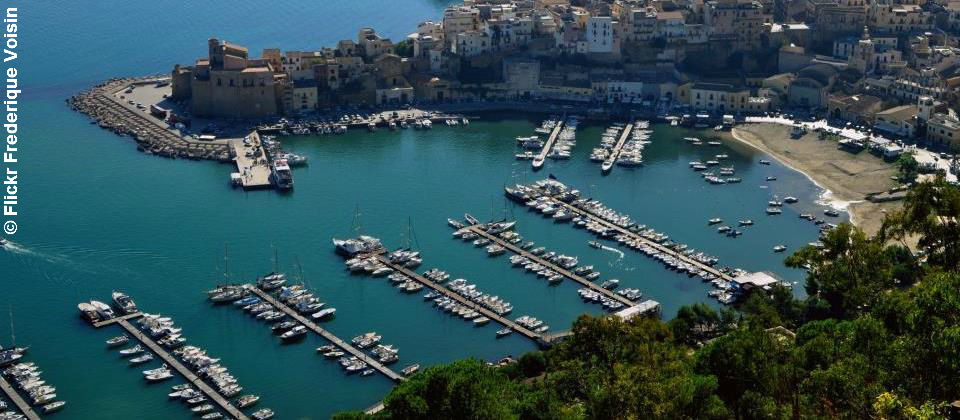 From the viewpoint above Castellammare del Golfo visitors can climb the eastern slope of Monte Inici where they will come to a large forest clearing called "Fossa del Bue", the "Stagnone" lagoon, the replanted forest known as the "Fontanelle" and the "Vaccaria" forest. At the top of the Mountain you can see the typical "Nivière", large artificial cavities in which ice was stored in ancient times. Monte Inici is also interesting from a geological point of view because of its numerous caves.
Zingaro Nature Reserve
Castellammare is also the main entrance to the Zingaro Nature Reserve: rocky walls that rise up above the sea alternating with magnificent coves, golden beaches, underwater tunnels, archaeological sites and narrow paths; the sea is on one side and the mountains on the other. The fauna and flora are very varied, including the characteristic dwarf palm that was once used in the manufacture of household objects by intertwining its fibres.
The reserve, which covers 1,600 hectares, is only accessible by foot, and is crisscrossed by well-signposted paths, offering the visitor three different routes: the main route, which runs along the sea (7 km) and takes two hours on foot, connects Scopello to San Vito Lo Capo; the second route (7 km) starts from the tuna fishery dell'Uzzo (from San Vito Lo Capo) and goes deep inland while the third, called High Zingaro (10 Km), takes us as far as Mount Speziale.
The Nature Reserve is also home to the "Grotta dell'Uzzo" archaeological site, one of the first prehistoric settlements in Sicily, where potsherds, human and animal remains have been found. Finally, its highly varied seabed flora and fauna offer amazing underwater itineraries, snorkelling and diving.
San Vito lo Capo
At the end of the province of Trapani, around 25 km far from Castellammare del Golfo, we come to the fishing village of San Vito lo Capo, which developed around the ancient Arab fortress that overlooks the city, and was later turned into a sanctuary to San Vito in the 15th century. The region is one of the most popular summer destinations in Sicily, due to its beaches and its excellent tourist and cultural facilities. Apart from its interesting sights such as its lighthouse, the Macari beach and the dock of San Vito, visitors also come for its cuisine, which is based on fish, as well as for its various unmissable festivals and events.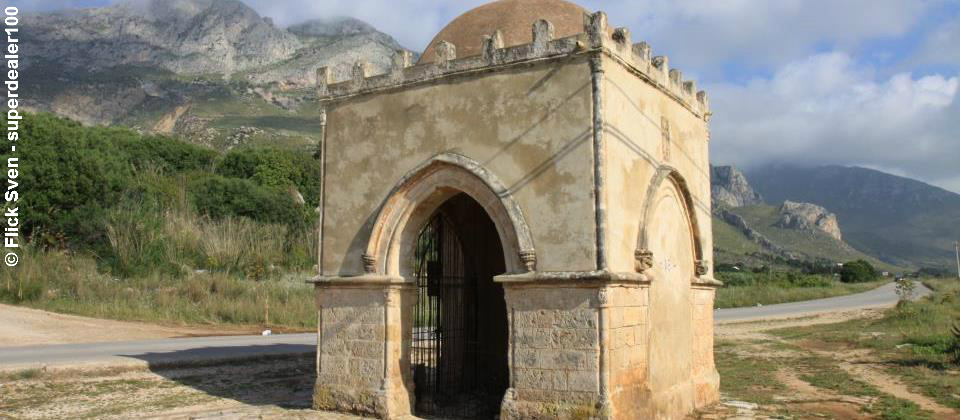 The Arab style Chapel of Santa Crescenzia, with its typical cube form, is an architectural jewel dating back to the end of the 15th century. The coastline is characterized by many lookout towers (Isulidda, Torrazzo, 'Sceri, Cofano, Uzzo and Impisu).