The Sea Citadel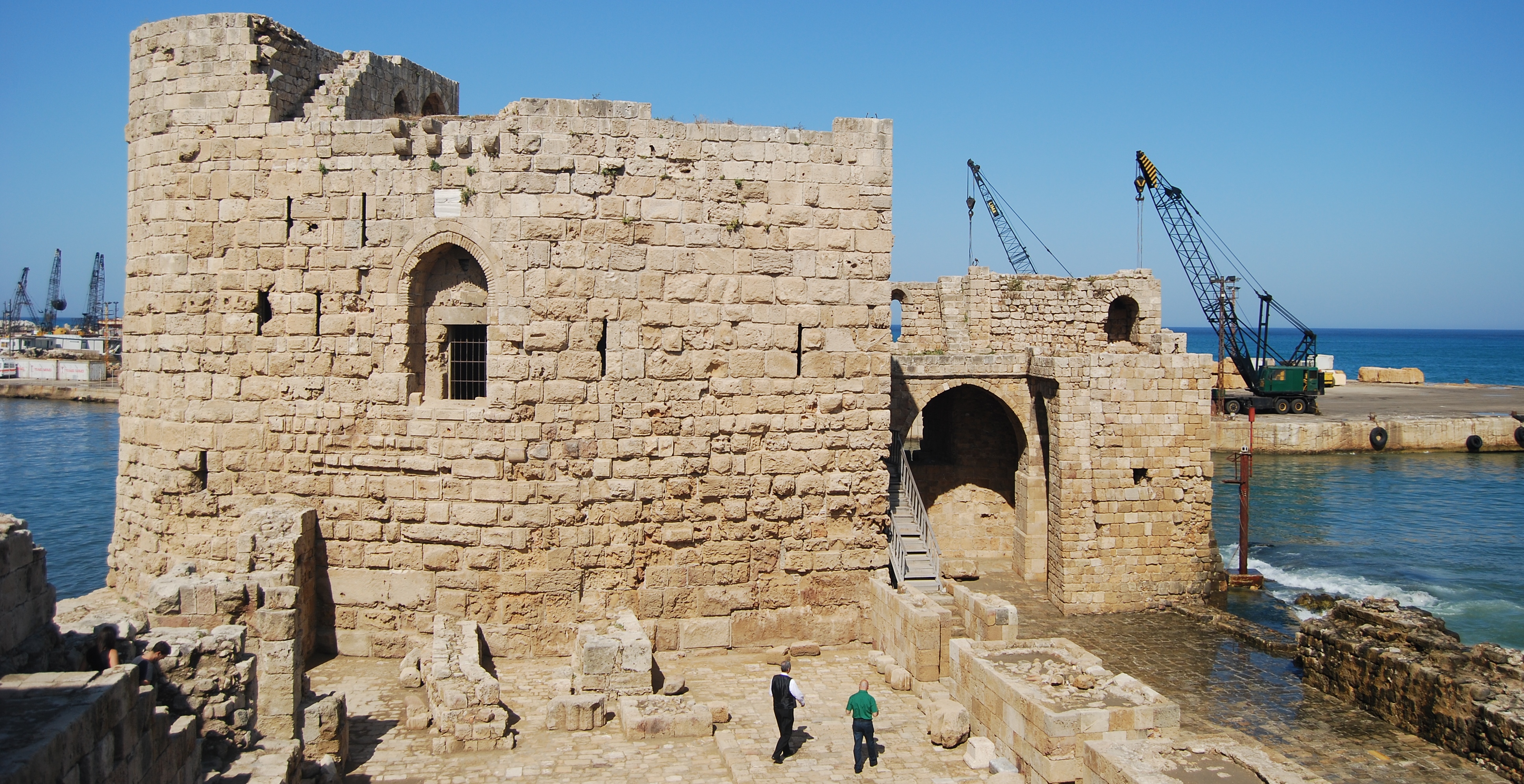 Constructed on an island off the shore of the city, the citadel has been there since the city began to exist. However, its architecture belongs to the Crusaders and Mamluk periods. It consists of heavy masonry, pointed arches and cross vaults. It is connected with the city by a passageway. The crusaders phase was constructed between 1227 and 1228, while the Mamluk phase dates from the 13th and 14th centuries.
Khan el-Franj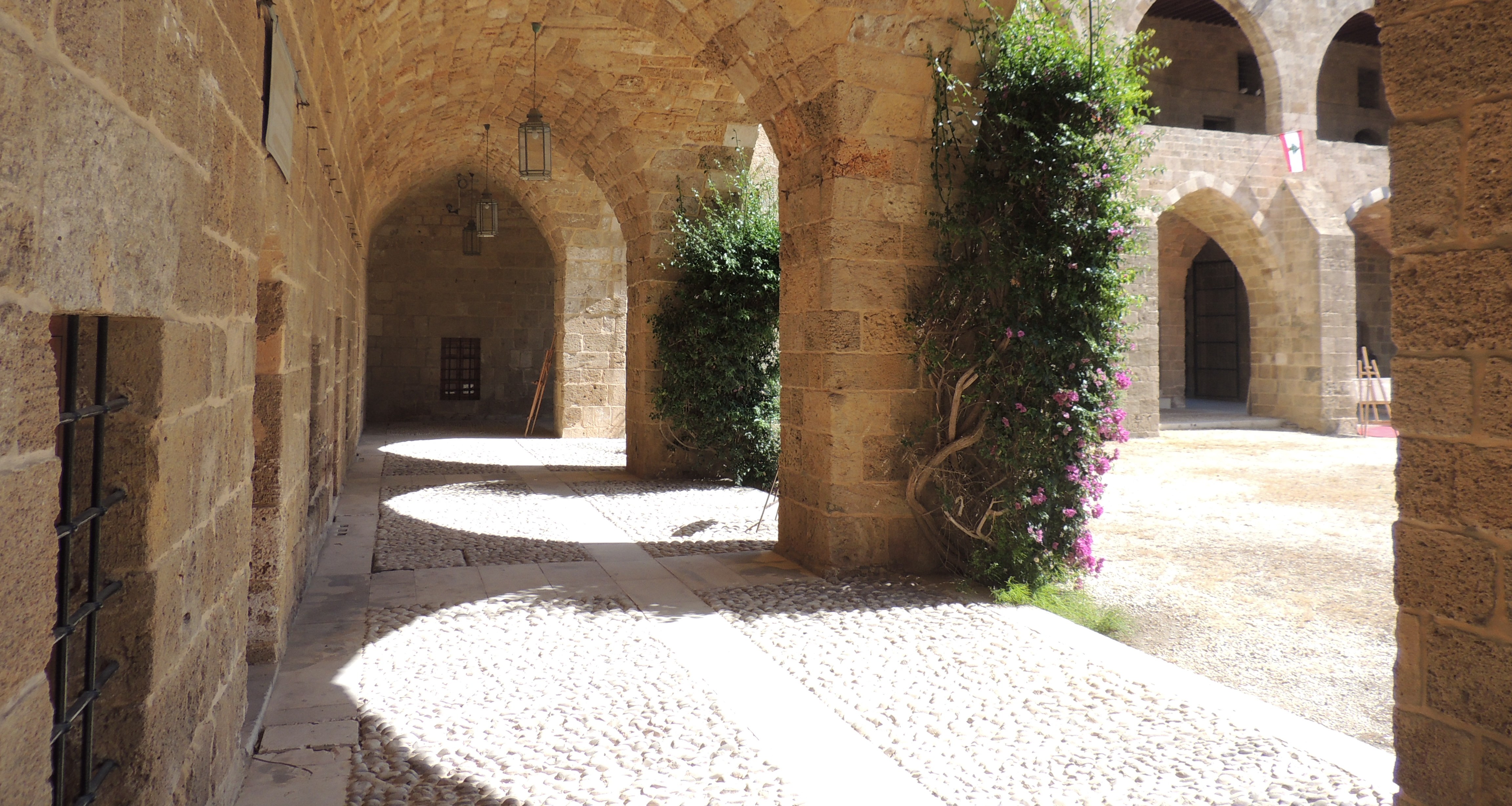 Another major attraction in the city of Sidon is Khan al-Franj (or the European guesthouse), built in the 17th century during the reign of Emir Fakheddine II. Located close to the shore, it is a lodging commercial structure of two stories of rooms around an enormous courtyard. The rooms on the lower floor were used to store merchandise and conduct wholesale transactions, whereas the upper level served as lodging rooms for the merchants, who were mostly Europeans, sailing from Europe to the port of Sidon. It has a picturesque interior and it is constructed with stone and features pointed arches for its openings and arcades. It was recently renovated and it serves as a center for various cultural activities.
Fakheddine Palace
It was built in the 17th century by Fakhreddine II.
Khan Al Ruz
Built in the 17th century, this one is smaller than Khan el Frenj sharing the same commercial, trading, and lodging functions.
Qalaat al Muiz / Land Castle
Originally built by the Fatimids in the 10th century, it was further fortified by French King Louis IX in his defense against Mamluks.
Riad al Solh Palace
This is a family residence built in the second half of the 19th century. It features traditional Lebanese architecture.
Necropolis
The Necropolis once laid beyond the city limits and was used between the 6th century BC and the early Christian age.
Bab el Saray Mosque
It was built in 1201 AD, in the Ayyubid period.
Al Kikhiya Mosque
This 17th-century Mosque was built by Moustapha Katakhda in 1033 AH. It features six domes and large Roman columns.
Al-Qtaishieh Mosque
Built by Sheikh Ali Ibn Mohammad Ibn Qtaish in 1952 AD, it has a decorated vault, two Roman granite columns, a ceramic panel and a sculpted marble "Minbar".
Abou Nakhle Mosque
Some claim it was originally a church dedicated to St. Michael, others believe it was an old Sufi prayer room. It was converted into a Mosque, while its minaret is Moroccan-style inspired.
Al Bahr Mosque
This is the first Mosque that faces the sea next to the Khan al Frenj. It was erected in 1373 AD.
The Great Mosque
Built in 1291 AD, it is a major element of Mamluk heritage, with an impressive 10-meter high ceiling.
Al Barrani Mosque
Built in 1634 AD, it was the first Mosque to be built outside the city's walls.
Al Majzoub Mosque
Built in the 17th century, it was expanded in the 19th century. The Mosque is extremely simple but its minaret is considered the most beautiful one in Saida.
The Bahaa Al Dine Mosque
Commissioned by former Prime Minister Rafic Hariri, this is an Ottoman-inspired mosque with arabesque, Quranic inscriptions, inner courtyards, minarets and a 36-meter-high dome.
St-Elias Church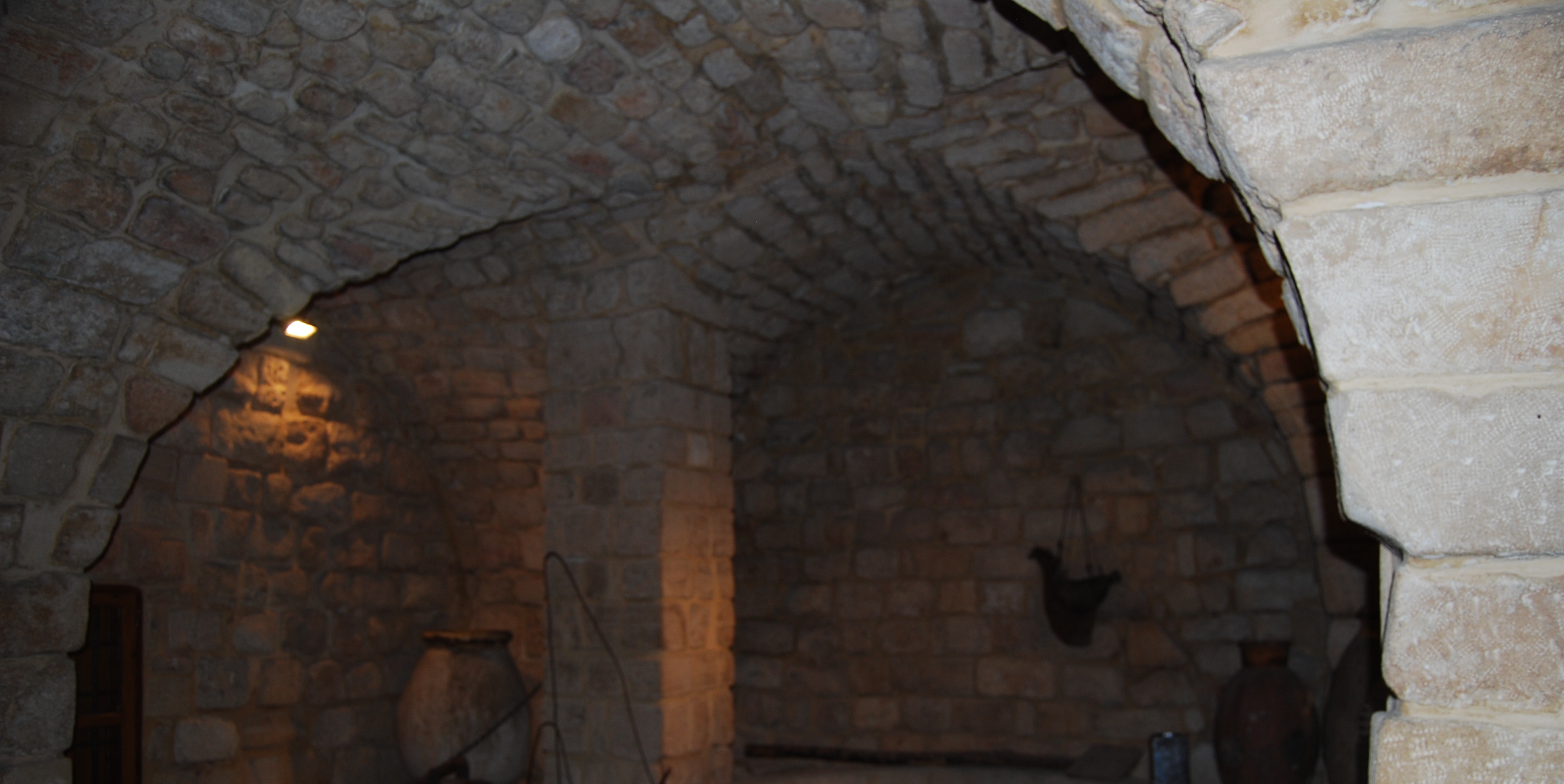 Originally a soap factory, it was turned into a church in 1616 AD.
St-Nicholas Church/St-Peter & Paul Chapel
This church was built in the 7th century with a newer structure built on top of it in the 17th century. In 1819 AD, it was divided by a wall into Orthodox and Catholic parts.
Hammam al Ward
Built in 1730 AD by the Hammoud family, it features a unique combination of Italian and Turkish styles.
Hammam Al-Sheikh
This 16th-century hammam is the only one still in use today in Saida.
Debbane Palace Museum
Built in 1721, the family house was turned into a museum illustrating the various aspects of Ottoman architecture.
Audi Soap Factory
This 19th century soap factory was restored and turned into a museum where history of soap- making in the region is demonstrated.