With its grid layout, the main axis of the city of Noto is in the beautiful Piazza del Municipio, in which its most representative buildings stand: the Cathedral, dedicated to San Nicolò di Mira, was constructed in the early 1700s with a splendid Baroque facade, the Palazzo Ducezio, the neoclassical town hall, with the famous Hall of Mirrors decorated with gold and stucco, the 19th century Palazzo Vescovile and the eighteenth century Palazzo Landolina. The nearby Church of San Domenico represents the apogee of the Baroque style in Noto. Opposite the church is the "Vittorio Emanuele" municipal theatre, a splendid example of Liberty architecture from the late 1800s.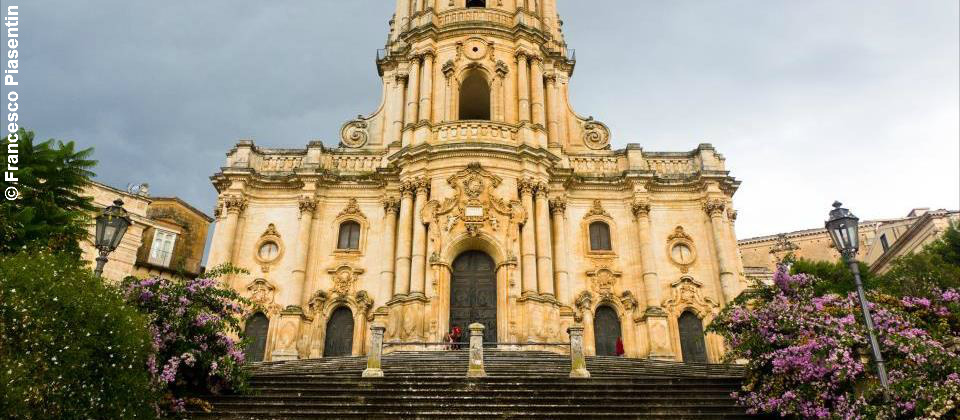 In Via Nicolaci we come to the famous Palazzo dei Principi Di Villadorata, which today houses the Municipal Library and is noted for its fanciful friezes with corbels with human and animal figures on the six balconies of the façade. Of particular interest too is the Gallery of Contemporary Art on Corso Vittorio Emanuele, which has a collection of portraits, sculptures and medals by the late artist Giuseppe Pirrone.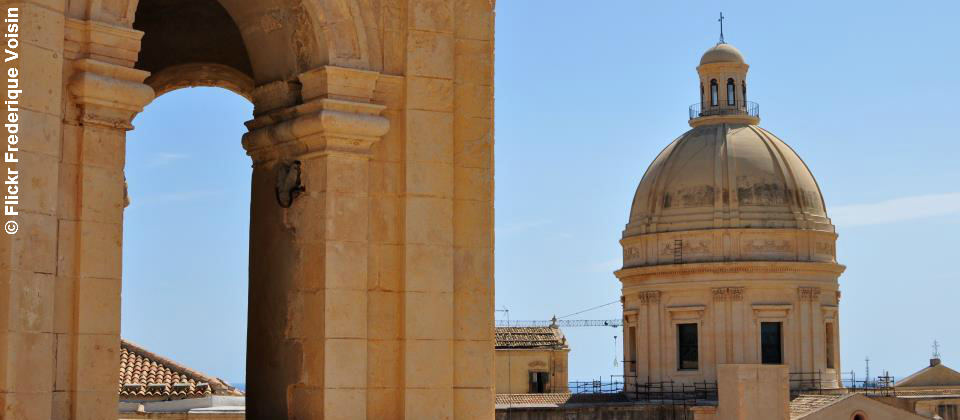 Other religious buildings of merit include the Church of San Francesco, at the top of a monumental Baroque staircase, the Baroque Church of San Carlo al Corso, dedicated to San Carlo Borromeo, on the Corso Vittorio Emanuele, and the Church of the Santissimo Crocifisso, in the heart of High Noto. In the Valle dei Pizzoni, about 5 Km. away from the city, we come to the Sanctuary of San Corrado, the venerated Patron Saint of Noto.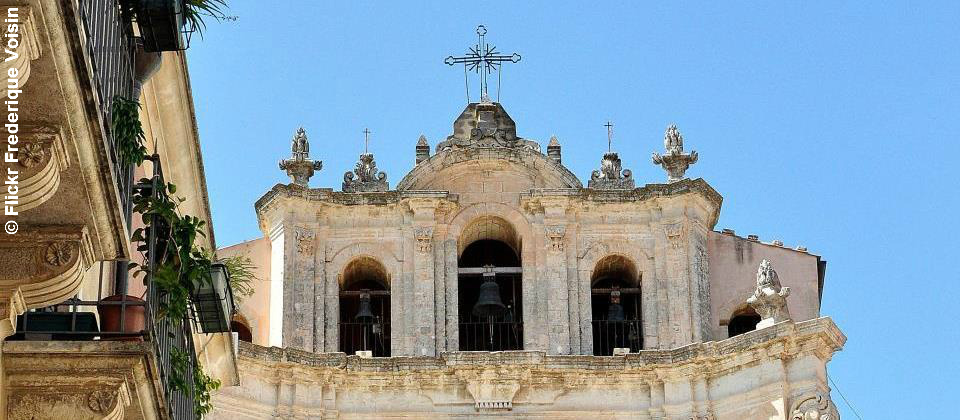 Moving on to the southern end of the Province of Syracuse, other important sites worth visiting include the Vendicari Nature Reserve, the most important wetland on the south-east coast of Sicily, which is well-known for its wide variety of plant life and for the marshes that serve as a resting-place for migrating birds. You should also pay a visit to the village of Porto Palo di Capo Passero, at the extreme tip of Sicily about 50 km below the 37th Parallel North (which also passes through Tunisia), and the picturesque fishing town of Marzamemi. Here you can admire the ruins of the Tonnare, where the bluefin tuna was once processed, an ancient tradition of Arabic origin which has now been abandoned but was once the main source of income for the local economy.