Agrigento offers a rich and tasty variety of recipes, due both to the influence of the successive civilizations that have inhabited the region, and to the wide variety across the different areas of the province. Dishes typical of the cuisine of this region include the aubergine caponata, meat dishes such as farsu magru (baked veal stuffed with spices, eggs and carrots), pastries such as cassatine or cannoli or sweets made with almond dough, and even the truly unique sweet couscous with cocoa and pistachios.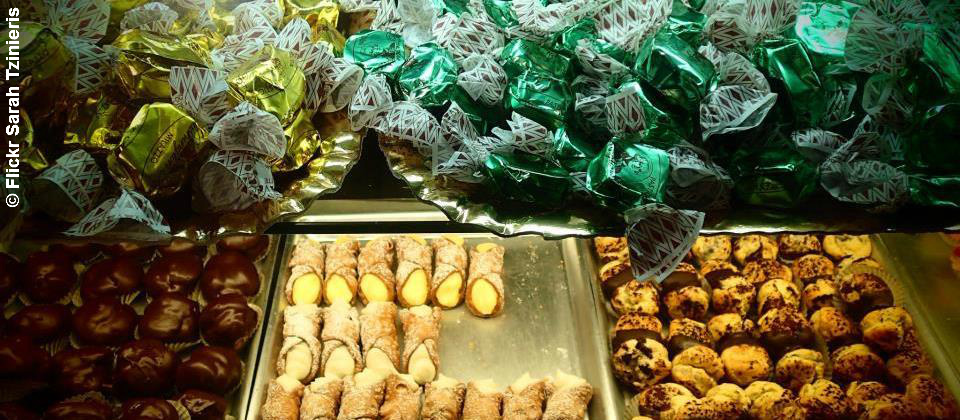 During the traditional festivities in honour of San Calogero you can try panuzzi, sausage-stuffed breads sold at the numerous stalls lining the streets of the town. The "a picureddra" (sweet almond dough shaped in the form of a lamb) is also worth mentioning. The favara, usually prepared at Easter, and excellent fish dishes can be enjoyed in the towns along the coast (from Sciacca to Licata). In Sciacca you should try the DOC wines of the area and the typical tabbisca, a fermented, baked flatbread seasoned with olive oil, oregano, tomato, onion, cheese and sardines.
Sciacca is famous for its traditional green, yellow and blue ceramics. Along the Corso Vittorio Emanuele there are several shops that sell attractive, colourful majolica plates, tiles and more. Coral jewellery is also very popular, and the coral from Sciacca itself is particularly valuable and highly sought after.