The Ribat
Built with ochre stone in the 8th century and later enlarged and fortified, the Ribat still stands as a massive and powerful silhouette surmounted by a watchtower. Originally a defensive fortress and a place of monastic seclusion, the Ribat reflects today the majesty of one of history's shrines.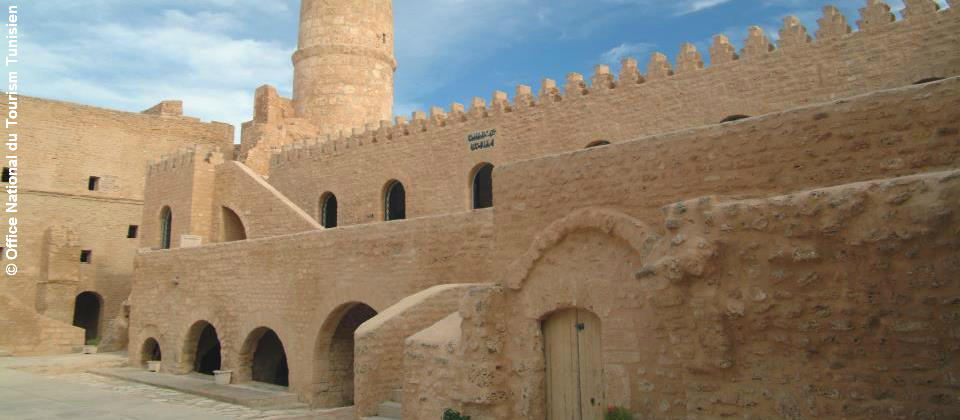 It serves today as a museum that displays an interesting collection that includes manuscripts, Fatimid glasswork, Abbasid potteries, golden and silver coins and a superb Arab astrolabe originating from a Cordoba workshop dating back to 927 AD. Also worth noting is a piece of ivory sculpted in the Umayyad period.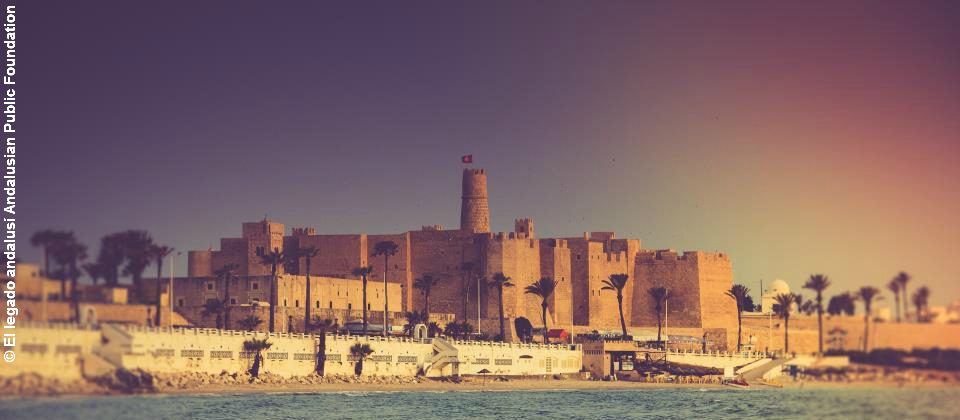 Nowadays the Ribat is also used as the scenery for the shooting of world class films, by eminent directors and producers, such as Zeffirelli, Tarek Ben Ammar and others. Here also take place the celebrations and festivals scheduled by the International Festival of Monastir, featuring music and drama performances from all over the world.
The Grand Mosque of Monastir
It is somewhat smaller in size than the imposing Ribat opposite. It was built in the 9th century and enlarged in the 11th century. The pillars of its prayer hall have special interest: some are cruciform and other decorated with ancient capitals. Also built in ochre stone, this important monument is characterised by its sober architecture.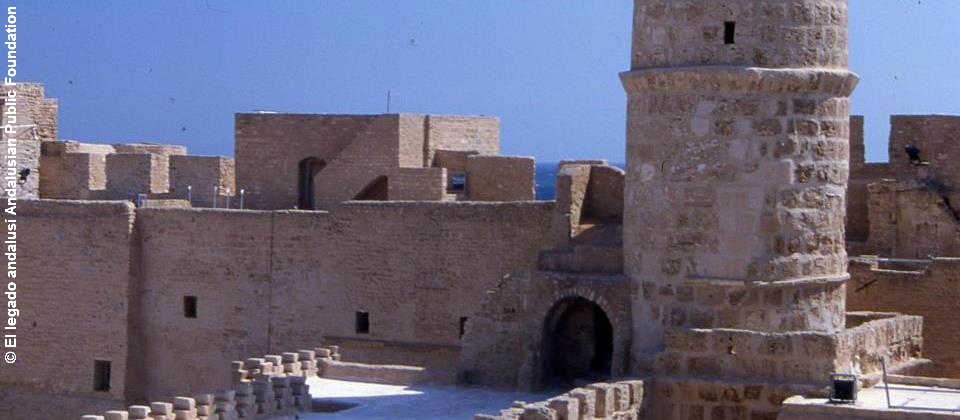 Habib Bourguiba mausoleum
Former President Habib Bourguiba, who died on April 6th 2000 at 96, is buried here. The Mausoleum was built in 1963 and enlarged in 1978. Its architecture recalls El Aqsa Mosque with its golden dome. This magnificent mausoleum is flanked by two 25 m-high minarets.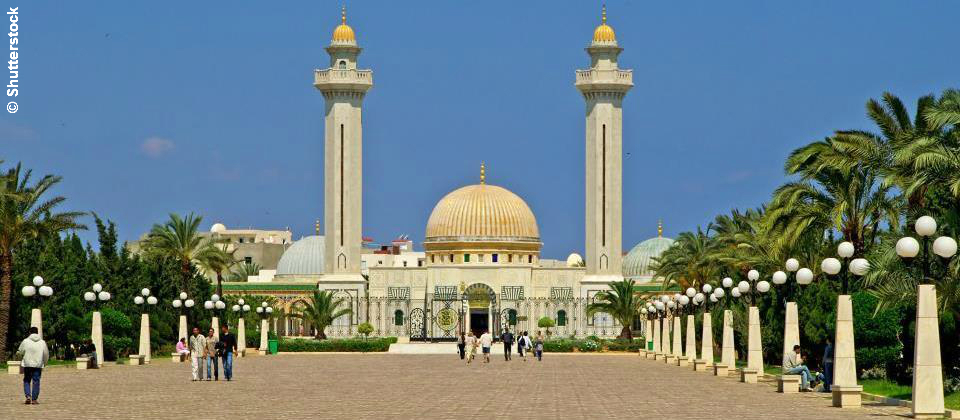 Habib Bourguiba museum
It is located in the former presidential palace of Skanès (in the outskirts of Monastir). This museum was quite recently inaugurated (2013), some two years after the revolution which occurred on 14th January 2011. The palace's building gathers personal items of the former and first president collected from the Presidential Palace in Carthage, photo albums, recordings and fragments of his speeches, archive documents, his Mercedes car and one of his bronze equestrian statues.