Thuburbo Majus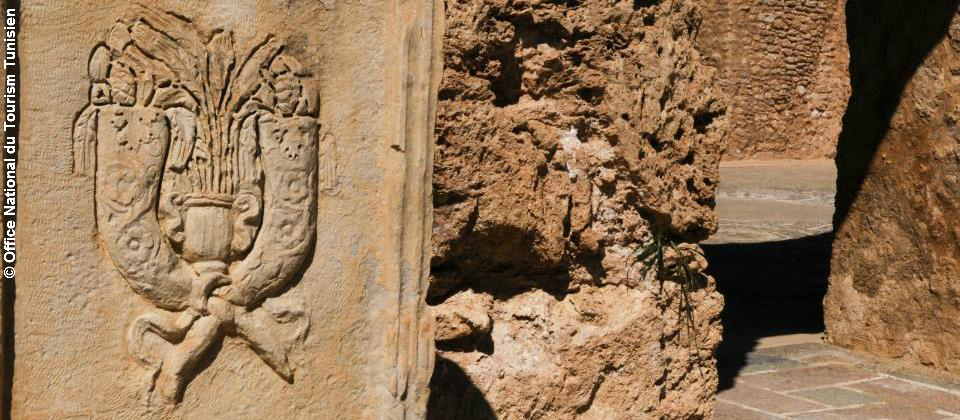 Around 30 kilometers west from Zaghouan, the city of Thuburbo Majus was founded by the Romans around 27 b.C. near a Punic settlement. Later, in the year 128, Emperor Hadrian granted it the status of a municipality. In the year 188 Commodus did the same, conferring it the status of colony. Its most prosperous period was arguably between the years 150 to 250 AD.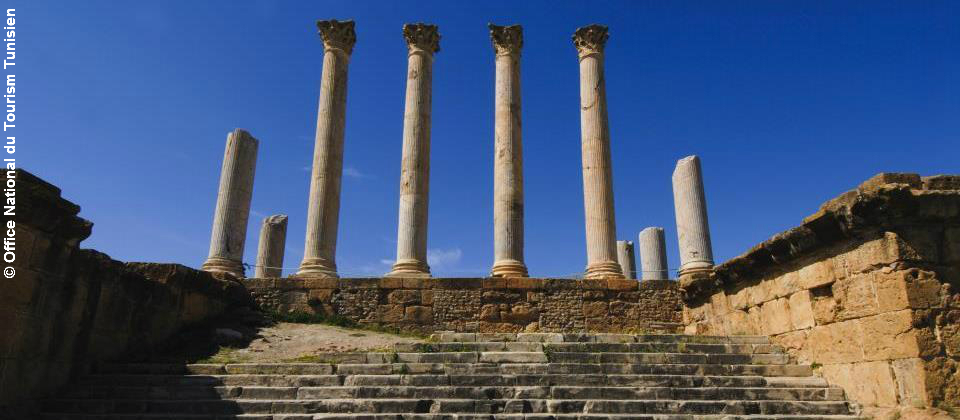 Among its treasures we can mention the Roman houses, paved with well-elaborate and exquisite mosaics, the winter and summer thermal baths with the famous Petronii Palestra, the Capitol temple, the series of markets, the temple dedicated to Mercury, the Baal temple, the Saturn temple, the Caelestis temple, the Roman forum, triumphal arches, the amphitheatre and the Roman cisterns.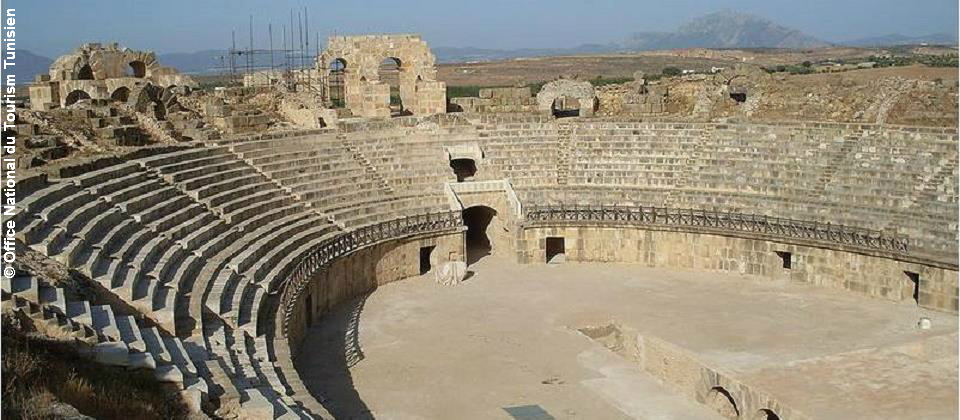 Uthina (Oudna)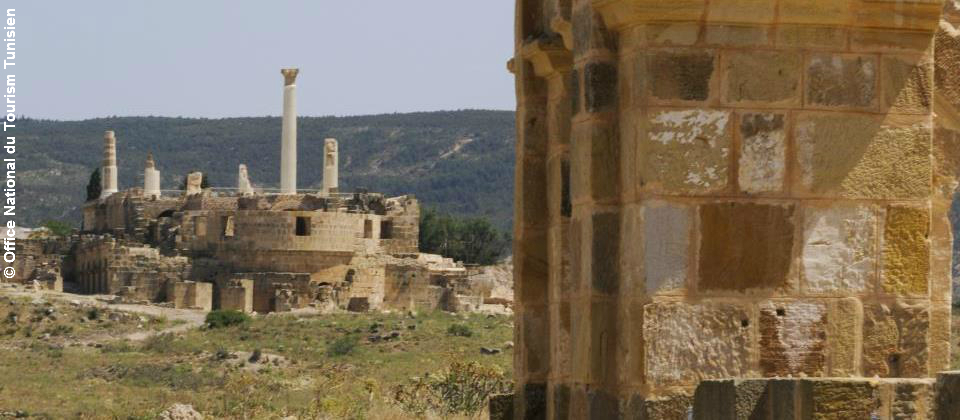 On the way between Zaghouan and Tunis, around 30 kilometers north from Zaghouan, the site of Roman Uthina presents impressive Roman buildings. Uthina was originally a Punic settlement before it was progressively Romanized. The features of a Roman colony are testified by the presence of an amphitheatre, a capitol temple, thermal baths, cisterns, an aqueduct and Roman houses. The houses are spacious. Many of its mosaics are exhibited in the Bardo Museum: Orpheus charming wild animals with his lyre, Dionysus processions, the gift of wine from Dionysus to the king of Athens, and daily life scenes mosaics. On the other hand, the capitol temple in Uthina is one of the largest capitol buildings in the whole Roman world. It stands in three superimposed levels with subterranean galleries.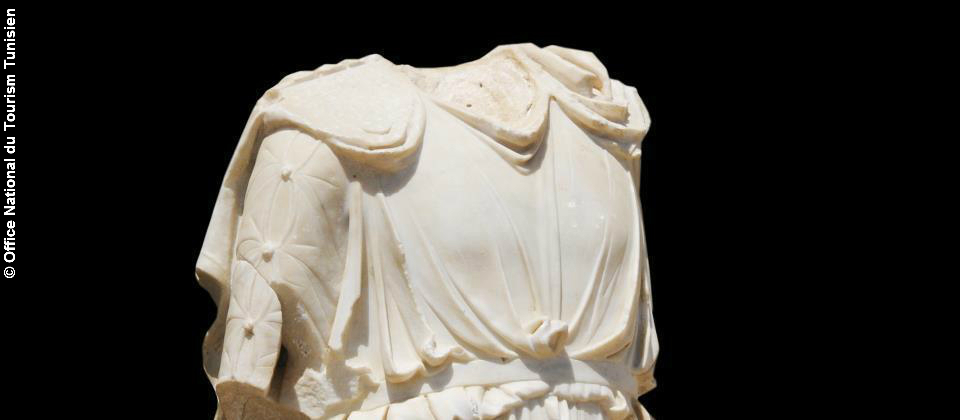 Zriba
It is a thermal station located around 50 kilometers east from Zaghouan. The dwellings of this old Berber village cling to the mountain. A steep alley crisscrossed by a flight of stairs leads to the old quarters where the visitor can admire the beautiful small mausoleum of Sidi Abdelkader.
Djeradou
Less than five kilometers from Zriba, Djeradou is a fortified village sitting at the top of a rocky hill offering a superb view all the way to the sea. A wonderful vaulted gate gives access to this village.